Residency Program
Exchange Residency Program (Japan-based creators sent abroad)

update: 2023.10.10
TANIZAKI Momoko
| | |
| --- | --- |
| Participating Project | Exchange Residency Program (Japan-based creators sent abroad) |
| Activity Based | Japan |
| City / Place stayed | Quebec / Centre Clark |
| Period | 2023.4 - 2023.6 |
Purpose of the residency
I want to think about the pathology and coexistence of insomnia and mental illness in Canada, a topic of recent interest after the pandemic.The cultural differences between Canada and Japan are also seen in the approach to medical treatment, and I would like to visit Canada to research these differences. I want to encounter the values of the people I met at the residency through dialogue with them. If there is an opportunity to view the works of painters such as Matthew Wong, who was based in Canada, and whose works cannot be viewed in Japan, I want to research their history. In parallel with the above activities, I want to create and deepen works on the current theme, using Canadian scenery.
Plan during the residency
The first place in Canada where a medical association and a museum have partnered to prescribe "museum visits" as part of the treatment for physical and mental illnesses. I would like to research how art has an impact on illness and what kind of results have been achieved.
Research on the Montreal scenery. Leave photos and sketches of nature and the areas around during the stay.
I have been working with used furniture and found objects. I am planning to collect materials to be used in my works in Quebec.
I have a motif of a room in the paintings I have done in the past. I would like to create works that are intertwined with the indoor scenery of my residency. By working away from my base of production, I would like to consider the reality of life and my work from a bird's eye view. Through the residency, I would like to consider, from multiple perspectives, our coexistence with a life that has changed drastically and the resulting ailments.
Research on artists around Canada. Such as Matthew Wong, who painted landscapes around Canada while suffering from mental illness. David Altmejd, Rebecca Belmore, etc.
Activities during the residency
In Canada, where there are significant cultural differences from Japan in terms of medical care and mental health literacy, I researched in various ways, including visiting communities of people with mental disorder and engaging in dialogue with artists who have dealt with these subjects, and examined coexistence with disorders from a new perspective. I also created and exhibited paintings, taking a positive view for disorder and inefficient situations based on the scenery of inconvenient situations I experienced during my residency, such as power outages caused by ice storms, as well as my feelings at the time.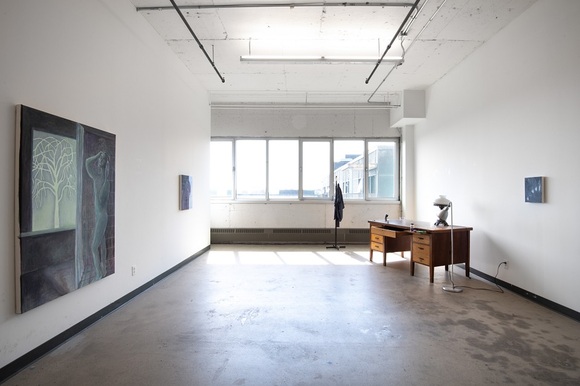 2023, Installation view, Photo:Paul Litherlan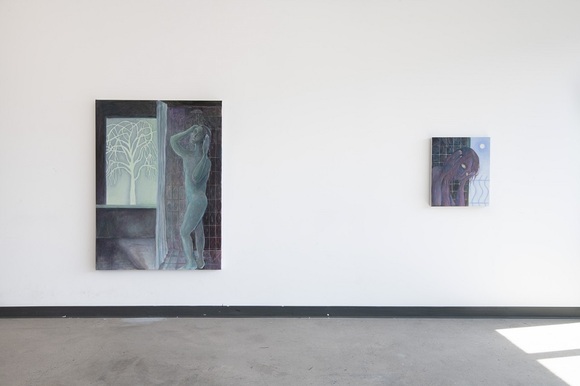 2023, Installation view, Photo:Paul Litherlan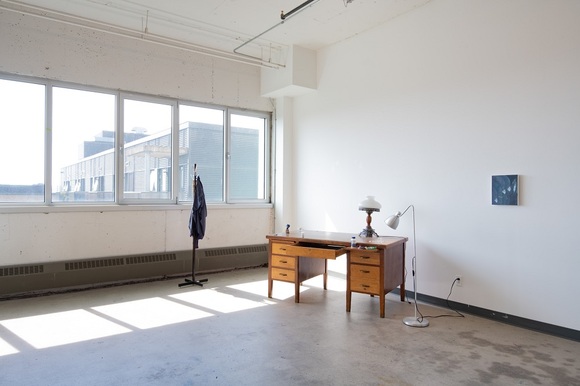 2023, Installation view, Photo:Paul Litherlan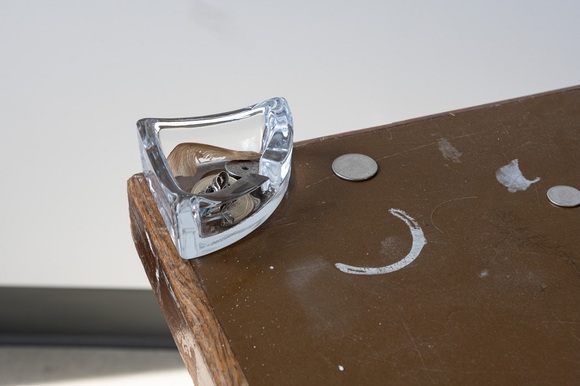 2023, Installation view, Photo:Paul Litherlan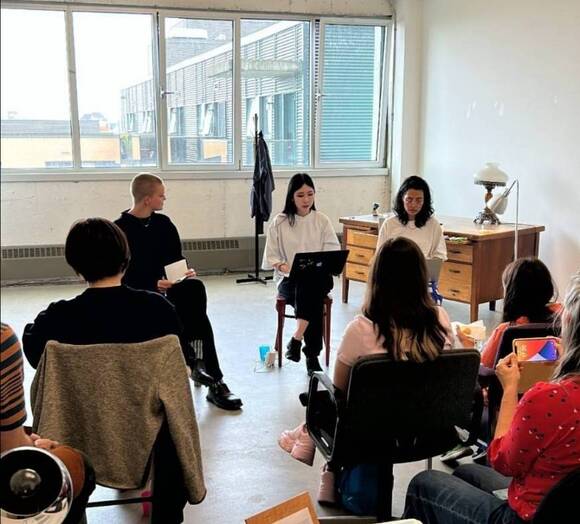 View of the Artist Talk
Outcome of the residency
As for the results of the residency in my work, I was able to find a gallery in Montreal that I think I like the most, including Japan, and seeing very strong expressions of paintings and ceramics clarified the superficial issues in my work. I thought that I needed to take more care of each painting in order to make my own work better by repeatedly investing time, effort, and thought. As a result of my research and perspectives, I was able to clarify my position and how I will present my artwork in the future, through the art workshops for people with mental illness in the community, and through dialogues with artists who present their work in a social context of mental disorder and local people.
I would like to output my experiences during this residency as a text or a book. It was also a great asset for me to gain new perspectives by communicating with a wide variety of new people.
In terms of art, Montreal is an environment where artists can work even if they are a little far from the market due to the fact that the province provides enough money for art. And I felt possibility after I was able to see many works that were not productionized and that seemed to be not suitable for the market. I was impressed by the fact that the artists get money not only by selling their paintings but also from sponsors and places to stay, which is not a regular practice in Japan.
One of the most shocking things during my stay was that the first friend I made was unable to return to the birthplace Cuba, and I met the friend toward the end of my stay to hear about the politics and problems in that country in real time. I often think about Asia, but I never knew about Latin America and post-colonialism because I had not been familiar with them in Japan. Because it was the background of someone close to me, rather than texts or news, I felt the content was three-dimensional, and I wanted to learn more about people around the world and their respective issues that we should be conscious of in Japan.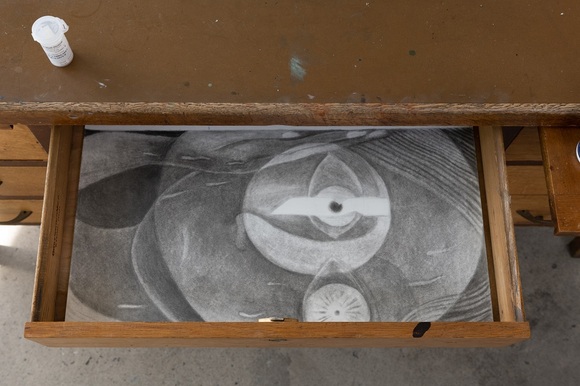 2023, Installation view, Photo:Paul Litherlan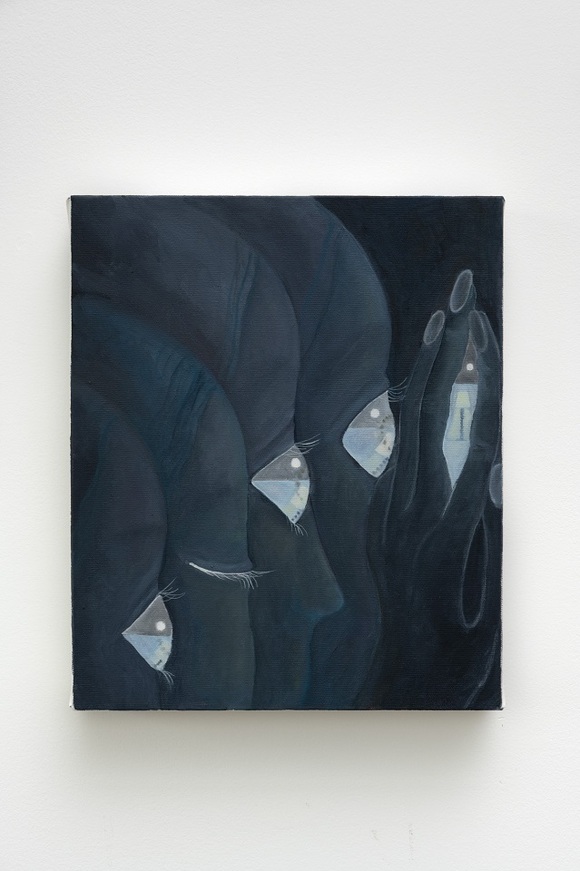 2023, Installation view, Photo:Paul Litherlan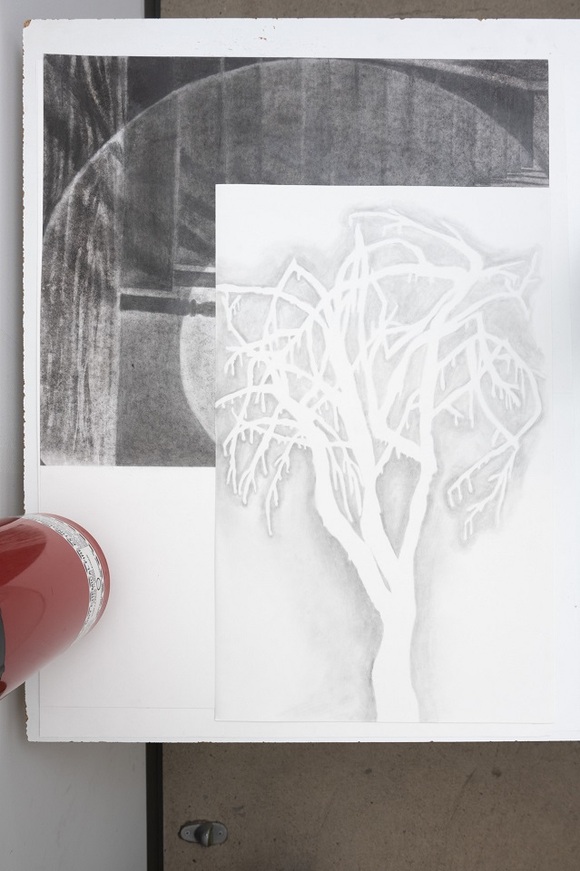 2023, Installation view, Photo:Paul Litherlan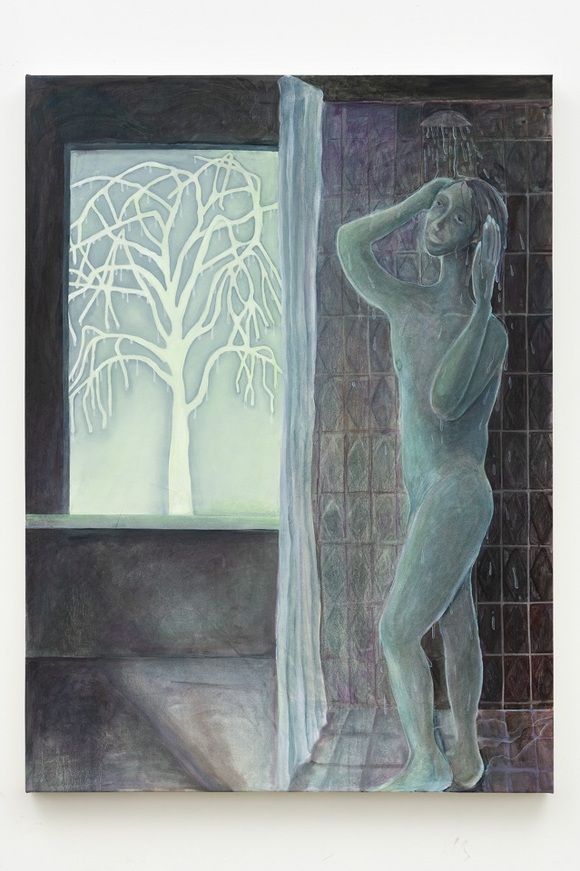 2023, Installation view, Photo:Paul Litherlan