Residency Program
Research Residency Program

update: 2023.1.12
Rhine BERNARDINO
| | |
| --- | --- |
| Participating Program | Research Residency Program |
| Acticity Based | London |
| City | Tokyo |
| Period | 2023.1 - 2023.3 |
Purpose of the residency
This research seeks to investigate artist collectives, independently run arts spaces and creative hubs based in Tokyo, identifying the current challenges and successes each has encountered in its history and during the Covid-19 Pandemic, while staying true to each spaces' values and ethos. This research dissects the multiplicity of approaches employed in the arts while exploring the evolving responsibilities involved in cultivating the arts and cultural sector, Moreover, it will map out alternative spaces in Tokyo – connecting them to a network of artists and cultural workers globally to strengthen transnational exchange in the arts.


Plan during the residency
Survey/look up and make a list of alternative spaces in Tokyo.

Schedule a visit or meet-up with the spaces and people running the spaces/check out their activities.
Host food gatherings inviting the spaces to share the existing mapping project and learn more about them with the others.
Host a food gathering focused on a hackaton format, inputting data of spaces and collective gathering together with interested parties.
Presentation of the activities through a "fiesta" themed gathering made during the project and sharing of the mapping with the spaces present on the online interface.
Activities during the residency
During my residency in TOKAS, I connected with several collectives, artist-run spaces and a plethora of projects related to my research. The first place I visited was Art Centre Ongoing, one of the longest running independent art space in Japan. After that, I visited several other spaces in Tokyo and a few outside, to check out ongoing exhibitions and independent spaces as well as speak to artists, curators or groups of collectives that started them.

Food is a big part of my practice and I also use this approach of eating together as a way of communicating, building relationships and learning about various cultures, research, art practice, struggles and advocacies. I organised a couple of Salo-salo or food gathering to initiate a happening wherein artists, curators, spaces and all sorts of creatives are able to meet each other, get to know what everyone else is doing or possibly even work together or collaborate in the future.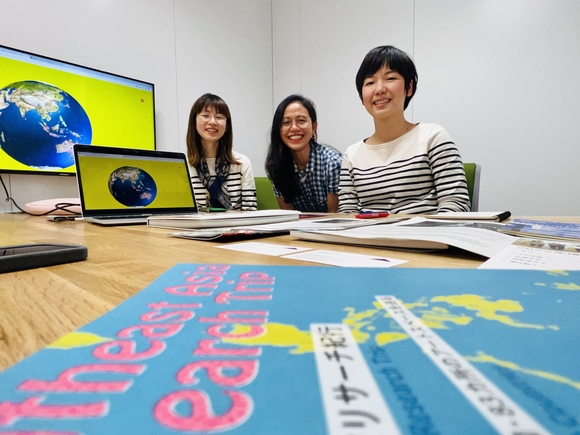 Meeting with Tokyo Art Point at Arts Council Tokyo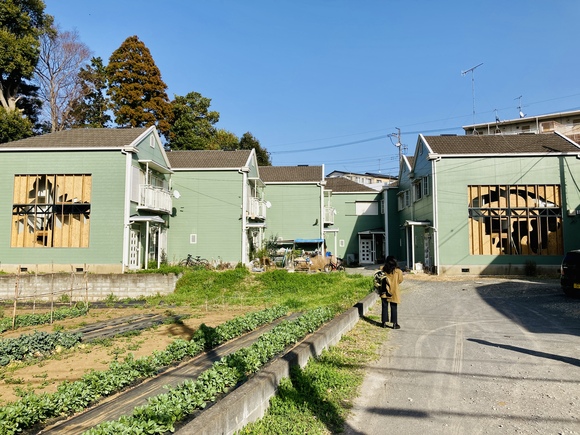 Ebina Art Freeway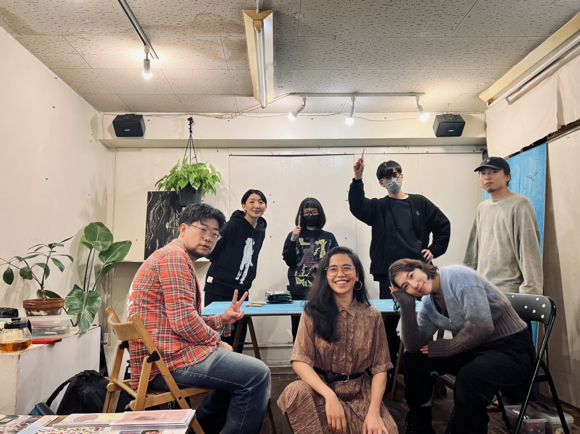 A3BC Collective at Irregular Rhythm Asylum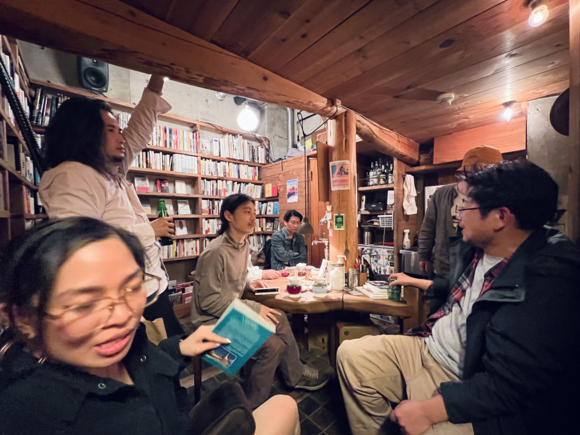 Kiryuusha in Shimokitazawa
Outcome of the residency
The main point of interest and excitement I have for this project comes from the fact that I do not really have much knowledge of the artist-run spaces, collectives or independent art spaces in Tokyo and Japan in general other than Art Center Ongoing. I think this is a sentiment that most art practitioners I know outside of Japan share. I guess when it comes to this specific type of practice or phenomenon, Tokyo doesn't necessarily have the reputation of being a place teeming with collectives and independent art spaces.

I was quite blown away by the people, projects, collectives and all sorts of different independent spaces and undertakings that I visited, encountered, and learned about! On my list there is about 100 of them, just within my research in and around Tokyo. This doesn't include the incredible spaces, practice and people I met and learned about in Kyoto and all over Kyushu, among others.

I was able to have so many entries in the online platform for the Tokyo mapping, and at the same time, there is much more that I couldn't manage to visit due to time and scheduling restrictions mainly — and there's just so many incredible projects and people!

I definitely want to expand the list for the mapping, and it keeps growing the more I meet people. I would also want to go back for a longer period of time to have the opportunity to meet the people, projects and spaces that I wasn't able to visit this time. Time for hanging out and marinating, spending with people and spaces is really essential to a research like this. I might have overestimated what is possible in 3 months and a lot of it was still quite rushed. Ideally, I would've also had more food gatherings and got connected with people earlier. But it is a good learning process and there were a lot of lessons to take on.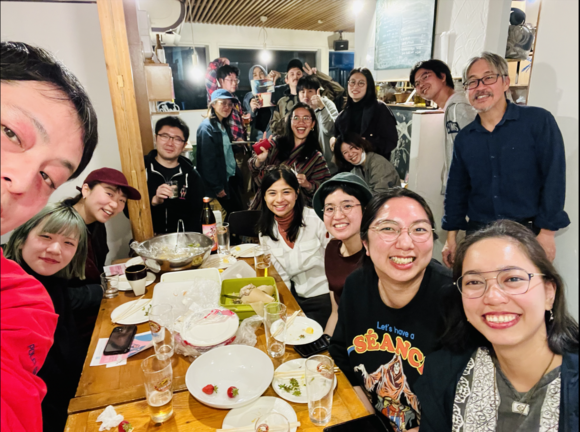 Salosalo gathering at Art Center Ongoing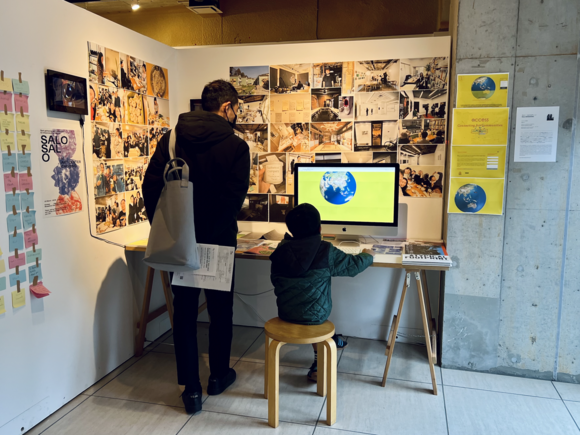 TOKAS Open Studio2022-2023/March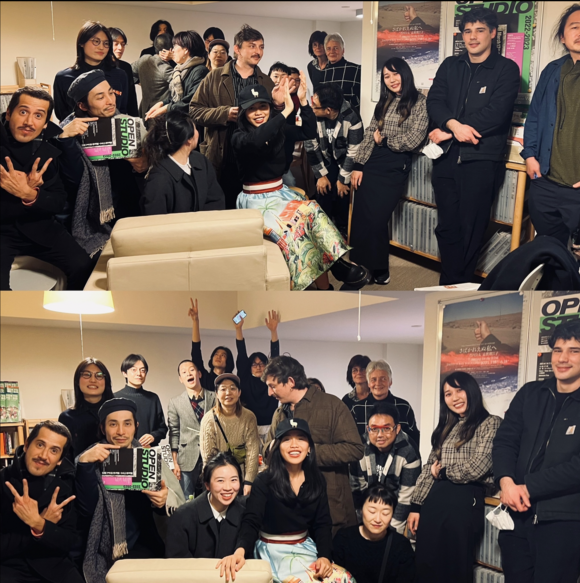 Salosalo food gathering at Tokas residency