TOP >
Archives >
On the Agenda of the Arts - Silent Voice -
Other Program
On the Agenda of the Arts - Silent Voice -
Cultural Diversity and the activitiews of New Art Centres
エキジビジョン
Information
Title
On the Agenda of the Arts - Silent Voice -
Cultural Diversity and the activitiews of New Art Centres
Date

2010.10.2(Sat) - 2010.12.12(Sun)
Time

11:00 - 19:00
Admission

Free
Organize

Tokyo Metropolitan Foundation for History and Culture, Tokyo Wonder Site
Partner Institution:Ashkal Alwan

The Lebanese Association for Plastic Arts (Lebanon) San Art (Vietnam)
Cooperation

100 Tonson Gallery (Thailand) Gallery Hyundai (Korea)
Venue

TWS Shibuya
Artist

Araya Rasdjarmrearnsook (Thailand) / Kyungwon Moon (Korea) / Marwa Arsanios (Lebanon) / Nesrine Khodr (Lebanon)
In this fourth year of "On the Agenda of the Arts," we tackled the theme of cultural diversity by addressing issues shared across contemporary society and common even among those with varied cultural backgrounds through a series of dialogues, productions and exhibitions conducted in coordination with art centers around the world. This year's program, Silent Voice, even while penetrating sharply into historical and political issues that are ordinarily difficult to see, seeks to comment on how Asia relates to the world and its attitude toward artwork and art production by focusing on a female Asian artist, one who speaks not in shrill propaganda but with the deceptive calm of a level-headed individual. We believe that the attitude of which she speaks holds the key to how Asia relates to the world and to the state of its art, and represents a tremendous sense of values that Asia should communicate to the world.


Participating Artists
Araya Rasdjarmrearnsook(Thailand)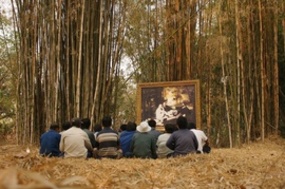 ≪Manet's Dejeuner sur I'herbe 1862-1863 and the Thai villagers≫
2008, Video Installation, 16 mins

Kyungwon Moon(South Korea)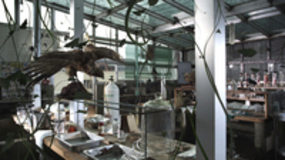 ≪Superposition≫
2009, HD Film, 13min 51sec Courtesy of the artist
Marwa Arsanios(Lebanon)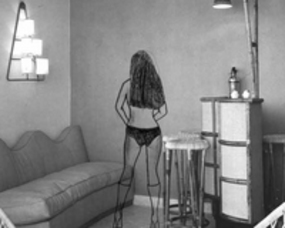 ≪I've heard 3 stories≫
2009, Video and hand drawn animation, 12min43sec Courtesy of the artist
Nesrine Khodr(Lebanon)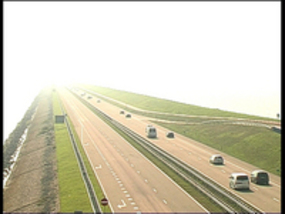 ≪Enclosures≫
2004, Colour, Sound, 22min Courtesy of the artist
Talk Series
What should be the role of the arts in a multicultural society? In series of talk, artists and professionals will discuss those and other questions and explore the possibilities of today's art in a global context.
・Venue: Tokyo Wonder Site Shibuya
・Admission:Free (Japanese-English Interpretation)

Oct 27(Wed):19:00-22:00
"City and Mobility: Why do people move around ?"
Guest Talk by Eiji Hato
(Associate Professor, University of Tokyo, School of Urban Engineering)
Oct 28(Thu):19:30-21:30
Artists'Talk
Kyungwon Moon
Marwa Arsanios
(Guest: Dinh Q Le(Visual Artist, Director of San Art, Vietnam))
* Araya Rasdjarmrearnsook, who is scheduled to be joining Artist's Talk, will not attend due to some circumstances.
Nov 10(Wed):19:00-22:00
"Tradition and Future of Asia"
Guest Talk by Danny Yung
(Director of the Center for Contemporary Art, Hong Kong / Founder of Zuni Icosahedron, Hong Kong)
Nov 13(Sat):15:00-18:00
"Counterattack on Public: tokyo metabolizing"
Guest Talk by Koh Kitayama
(Architect, Professor, Yokohama National University, Y-GSA)

Dec 4(Sat):15:00-18:30
Round Table
Kazue Kobata
(Professor, Department of Inter-Media Art, Tokyo University of the Arts)
Christine Tohme
(Director of Ashkal Alwan: The Lebanese Association for Plastic Arts)
Kyungwon Moon
Marwa Arsanios
Nesrine Khodr

Participating Creator
Marwa ARSANIOS
Nesrine KHODR
Kyungwon MOON
Araya RASDJARMREARNSOOK
Danny YUNG