TOP >
Archives >
On the Agenda of the Arts What game shall we play today?
Other Program
On the Agenda of the Arts What game shall we play today?
Cultural diversity and the activities of New Art Centers
Exhibition
Markus Ambach≪THE GARDENER - SERVICE. CARE. SUPPORT≫ 2006、 SHOPWINDOW、TOOLS、PLANTS、400 x 150 x 100cm
Information
Title
On the Agenda of the Arts What game shall we play today?
Cultural diversity and the activities of New Art Centers
Date
2008.10.25(Sat) - 2008.11.16(Sun)
Time
11:00 - 19:00
Admission

Free
Organize

Tokyo Metropolitan Foundation for History and Culture, Tokyo Wonder Site
Venue

TWS Shibuya
Artist

Markus Ambach / Sara Dolatabadi / Deniz Gül / Iswanto Hartono / Ali Kays / Takashi Kuribayashi / Avi Sabah / Yanai Segal / Masha Zusman
Tokyo Wonder Site and GOETHE-INSTITUT JAPAN continue the discussion about "On the Agenda of the Arts" from 2007. In today's globalized world, communities in industrialized countries are challenged by transformation. Traditional bonds are degrading, once homogeneous societies are becoming multi-cultural and diverse as a result of immigration. The meaning of being a community and the functions it needs to perform to accomplish its aims are shared issues in cities all over the world. How can we build a community which finds value in difference? It seems to us that the arts and its institutions can play an important role in this process. The sphere of the arts has unique ways of posing questions and initiating dialogue, thus providing new outlooks and contributing to the way we deal with issues in society.
With ever increasing social complexity and growing interdependencies in view, the potential of art and culture for community building should be tapped on. This project will examine the role of the arts and art institutions and their communicative performance in society.
The meaning of art in society is changing at the outset of the new century. Together with its protagonists we would like to have a close look at the direction and the meaning of this process.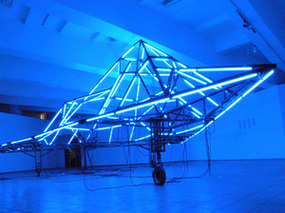 Iswanto Hartono≪BLUE≫ 2007、 STEEL、NEON LAMP、12 X 15 X 3 M、GALERI SOEMARDJA(Indonesia)


Avi Sabah≪JOSE≫ oil on paper、 3 panels、 65 x 165 cm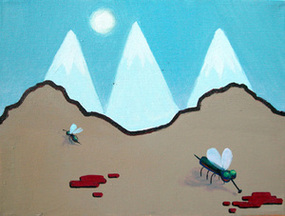 Yanai Segal≪Flies≫ 2003、oil on linen、 30 x 40 cm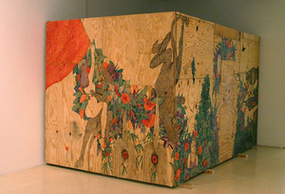 Masha Zusman≪House≫ 2004、Ballpoint pen on wood、400 x 240 x 240cm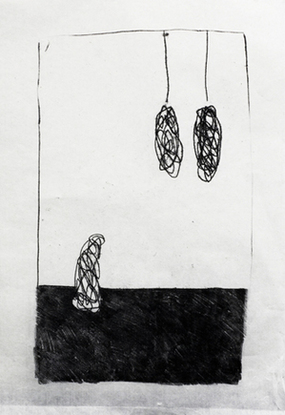 Sara Dolatabadi ≪ordinary fruit≫ 2008、mono print on paper、40 x 30 cm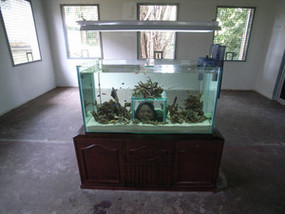 Takashi Kuribayashi≪Aquarium : I feel like I am in a fishbowl≫ 2006、Mixed media、Singapore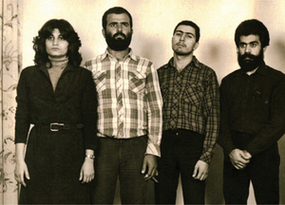 Ali Kays≪Raafat Al Hajjan the third.≫ 2007、 video、 14min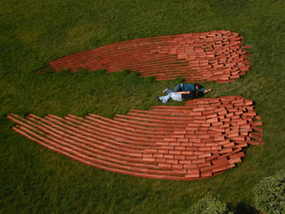 Deniz Gül≪Wings of Desire≫ 2004、roof tiles、 9.10 x 10 M
Related Event
Round Table 1
*Finished  
What should be the role of the arts in a multicultural society? What are the challenges of art centers in society? In this round table artists and curators will discuss those and other questions and explore the potential of today's art in a global context.

・Date: October 25 (Sat) 15:00-
・Venue: Tokyo Wonder Site Shibuya
・Admission: Free
・Participants: Melanie Bono(Germany) / Agung Hujatnika(Indonesia) /Yoshitaka Mouri(Japan)
Round Table 2 "1968-2008"
*Finished  
How do the 60´s and their climate of social transformation relate to today's society? To what extent do we share similar issues and challenges with a time, which brought about change in many fields of society? In the international round table "1968 - 2008" curators and experts will discuss the relevance of "1968" for today, particularly in the field of the arts and the role of new art centers in society.

・Date: November 16 (Sun) 15:00-
・Venue: Tokyo Wonder Site Shibuya
・Admission: Free
・Participants: Manuel Gogos (Germany) / Anke Hoffmann (Germany) / Yusaku Imamura (Japan) / Vasif Kortun (Turkey) / Bradley McCallum (U.S.A.) / Joji Yuasa (Japan)
"On the Agenda of the Arts" Website
Participating Creator
Markus Ambach
Melanie BONO
Sara DOLATABADI
Manuel GOGOS
Deniz Gül
Iswanto HARTONO
Agung HUJATNIKA
Ali KAYS
Avi Sabah
Yanai Segal
Masha ZUSMAN