Profile
Born in Taiwan. Lives and works in Taipei.
Graduated from Pratt Institute with a MFA in Photography in 2012.
Chen's work is in the Permanent Collections of Museum of Fine Arts, Houston and Kadist Collection.


Recent Exhibitions
"Commissioned" Solo exhibition, Honggah Museum, Taipei, 2019
"Taipei Biennial" Group exhibition, Taipei Fine Arts Museum, Taipei, 2016
"I Went Abroad, and then I Went Back" Solo exhibition, Taipei Fine Arts Museum, Taipei, 2015
"Nessun Dorma" Solo exhibition, Kuandu Museum of Fine Arts, Taipei, 2014
"I am Leaving this City" Solo exhibition, hpgrp Gallery New York, 2013

Award
The New York Photo Award, Student Fine Art Series Category Winner, New York (2012)



About works / performance
Chen has an interdisciplinary practice that experiments with photography, documentary film and performance.

His work focuses on the relationship between environmental objects and public power. "Still Life Analysis" explores the humanity that reflects on trash/nature definition. "Still Life Analysis II: The Island" further investigate the household objects of the homeless and public power/inter-occupation among private properties. "Board Landscape" thus unveil the structural metaphor of bamboo election billboards of local powers.

In his recent work "Commisioned", chen invites a group of photographers to participate in the orchestrated, commissioned mode of "dance." Each choreography is a metaphor of possible scenarios within a commissional task, so as to review the power relationship between commissioners and the one who give commissions.
Still Life Analysis II: the Island, Archival Inkjet Print, 24x36 inch, 2015
Still Life Analysis, Archival Inkjet Print, found object, dimension variables, 2014 (installation view at Bamboo Curtain Studio)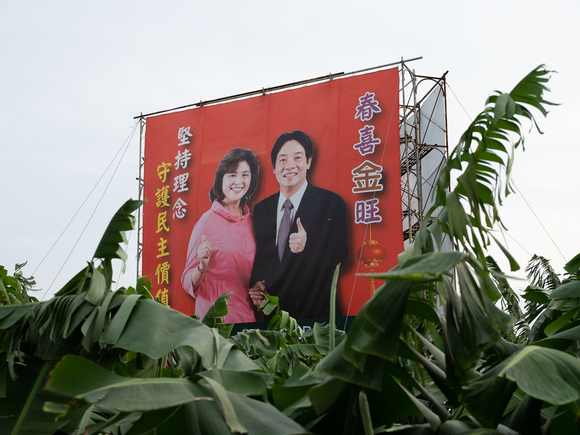 Board Landscape, Archival Inkjet Print, 36x48 inch, 2018
Commisioned, 8-channel video installation, color/sound, 55'42", 2019 (video still)
Nessun Dorma, Performance, music sheet, and 2-channel video installation, color/sound, 3'41", 2014 (performance at KdMoFA)