Residency Program
Exchange Residency Program (Japan-based creators sent abroad)

update: 2022.8.2
HAYASAKI Manami 
| | |
| --- | --- |
| Participating Project | Exchange Residency Program (Japan-based creators sent abroad) |
| Activity Based | Japan |
| City / Place stayed | Basel / Atelier Mondial |
| Period | 2022.4 - 2022.6 |
Purpose of the residency
Basel is located the tripoint of three countries where various culture meet together. Along with traffic, It is considered that flora and fauna have moved with human beings and the ecosystem has been changed. In this project, I am planning to research what people think this circumstance. Also, Basel prospered in paper industry, there is the Paper Mill, Basler Papiermühle. I would like to focus on Paper and make artwork with paper available in Basel.
Plan during the residency
・Visit and research at the Paper Mill. Purchase their hand made papers.
・Research history of Basel at local museums.
・Research about invasive and local species. If possible, visit some professional researchers or field research with a local guide.
・Interviews with people in Basel about current ecosystem, invasive and local species.
・Making art work and exhibition. As the final stage of this project, using Basel local paper, making paper cutting installation of flora and fauna, showing some words from the interview.
Activities during the residency
Conducted research and started a production of art works on the theme of humanity as seen through our awareness of ecosystems. Focusing on the Western dandelion, which is treated as an invasive alien species in Japan, I launched a project to plant dandelions from Switzerland to France via Germany and produced a video work. Using Basel handmade paper from the Basel Paper Mill, I produced a map without border lines. I also archived words related to "borders and ecosystems" picked up from the people I met, utilising letterpress printing, which used to be a major industry in Basel.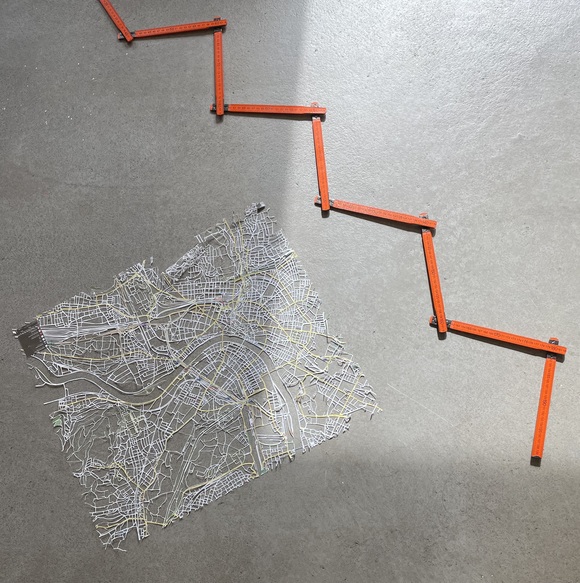 Studio Study|2022, paper, scale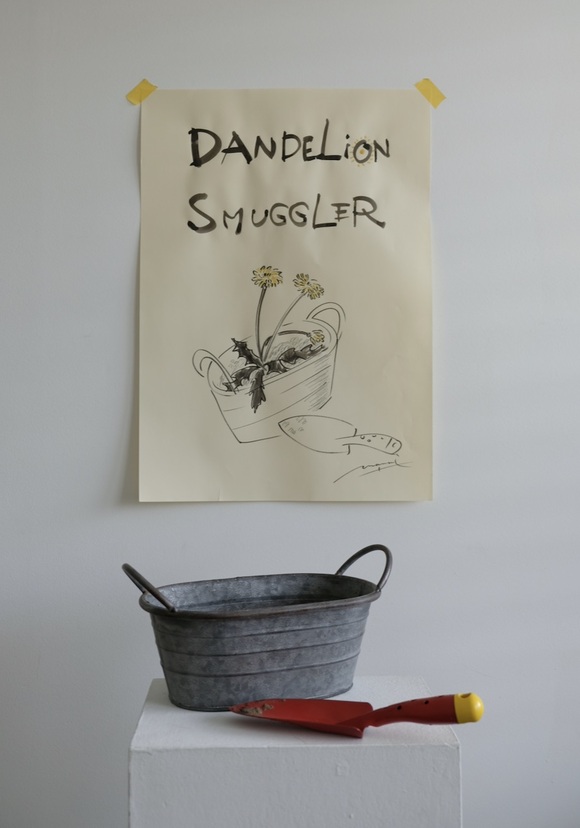 DANDELION SMUGGLER 2022, paper, ink, pencil, bucket, shovel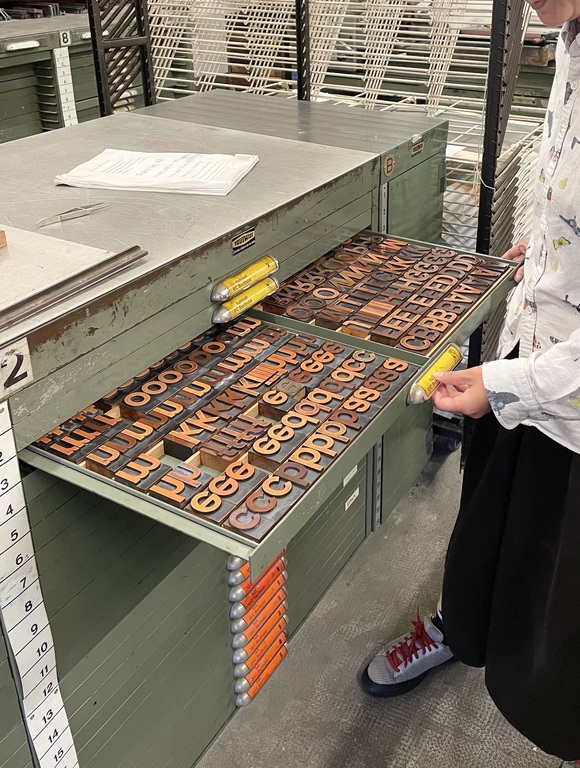 Visiting the Druckwerk print workshop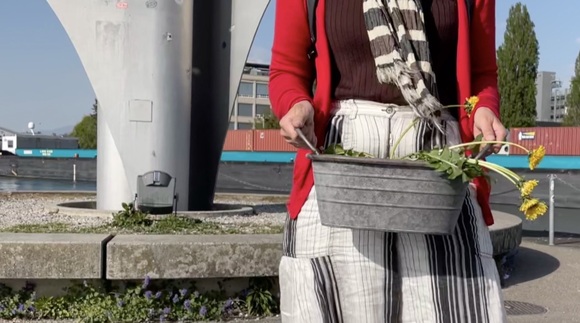 DANDELION SMUGGLER 2022, video captured
Outcome of the residency
I was able to develop my project that was closely connected to the local area this time, as the program period was for three months, the longest period I ever had. I was able to try new experiments such as video work. In particular, the residency abroad broadened my horizons and deepened my thinking through the knowledge I gained. The things we could learn from unfamiliar places and people were notably fruitful, and will no doubt have a positive impact on my future activities. I am now motivated to try other residencies in the future. Since the only presentation during the residency was in the open studio, I would like to present the results of the residency in a brushed-up form.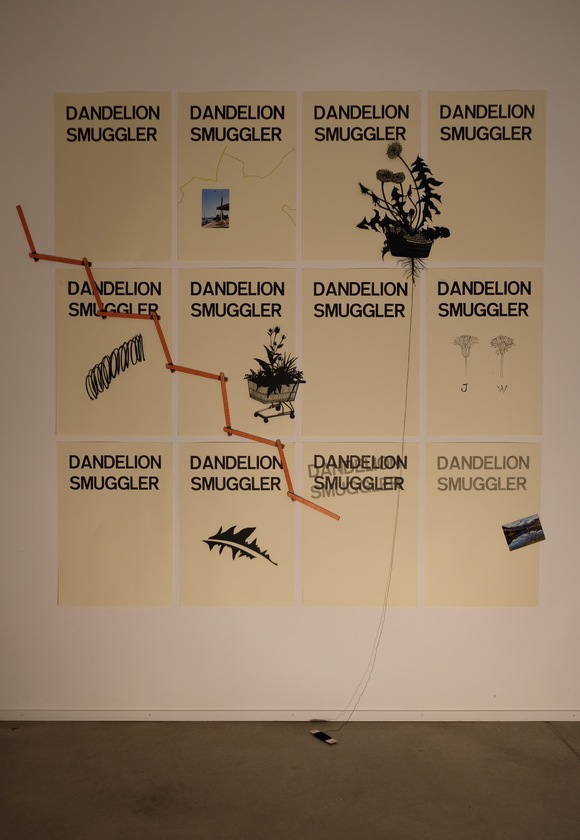 DANDELION SMUGGLER 2022, Paper, letterpress printing, paper-cutting, ink, postcard, scale, thread, installation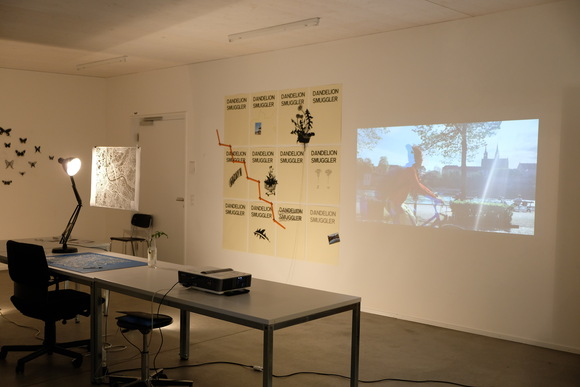 Atelier Mondial Open Studio View, 2022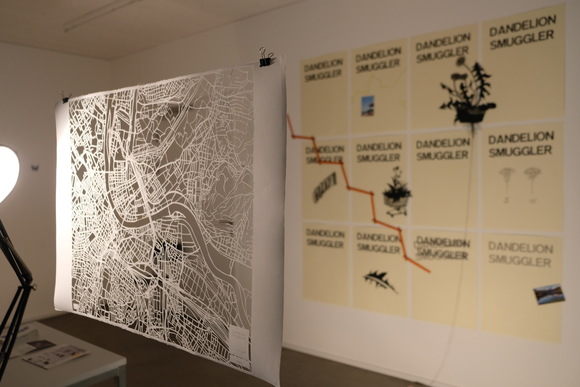 DANDELION SMUGGLER 2022, Paper, paper-cutting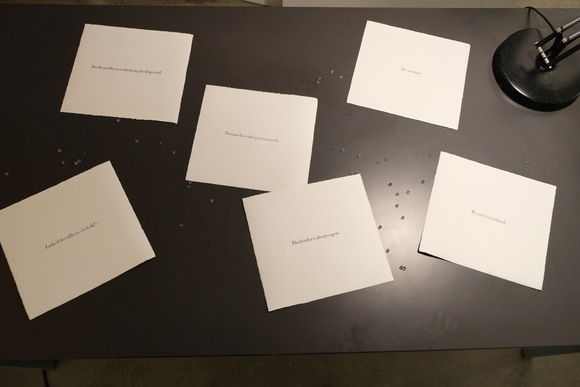 DANDELION SMUGGLER 2022, Paper, letterpress printing, glass