Residency Program
Exchange Residency Program (Japan-based creators sent abroad)

update: 2019.10.21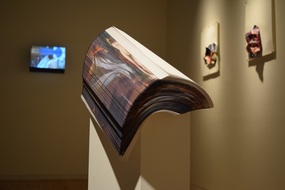 IMAMURA Aya
Participating Project
Exchange Residency Program
(Japanese Creators sent abroad)

Activity Based
Japan / Germany
City / Place stayed
Basel / Atelier Mondial
Period
2019.4 - 2019.6
Purpose of the residency
In the program, I will create an installation with total reflection which consists of lights and a clear glass. Two overlapping reflection, by different motifs or bodies, will be recognized momentary into the glass. This installation is a visual experiment of the imagination between similarities and differences, focuses on culturally shaped conceptions of identity such as gender, body or ethnicity. The work aims to break out of the binary thinking and structure.
Plan during the residency
・To research about Veil and Körper-Geschichte, (to contact to Prof.BETTINA KÖHLER) Institut Kunst
・The Symposium 'Women in Space' at Institut Kunst
・To research DMX, Institut Kunst, Critical Media Lab,
・To look for dancers or performance artists for the installation
・Creation, documenting and writing
Activities during the residency
This time Imamura's visual experiment "Can We Look at Each Other?" took a form of an installation and documenting video. Use of the total reflectivity created with light and glass enabled two people facing each other through a glass barrier to appear on the same surface as reflected images invisible to each other, thus creating a place where the differences and things in common regarding rare, gender and body, etc., are left to the imagination.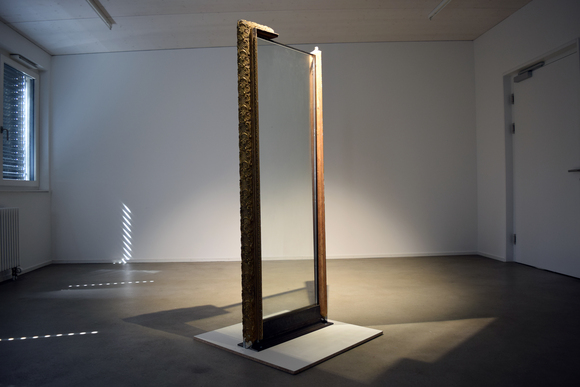 can we look at each other?, installation view at Atelier Mondial, glass, lights, picture frame, video cameras, 2 projections (one live projection), 2019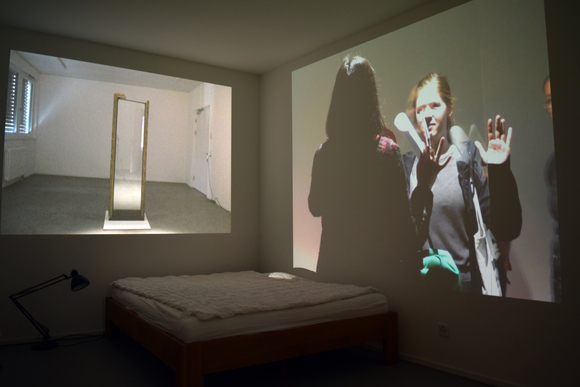 can we look at each other? (researching room), installation view at Atelier Mondial, glass, lights, picture frame, video cameras, 2 projections (one live projection), 2019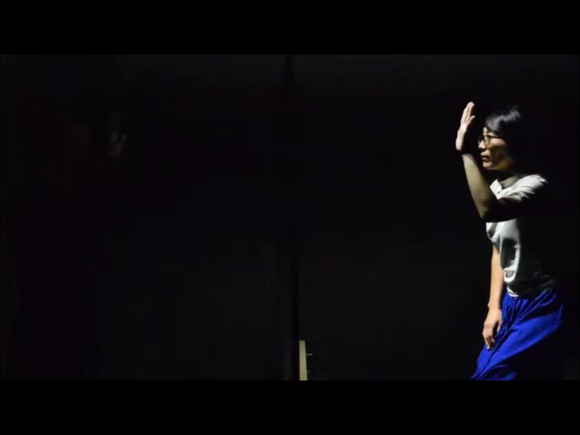 can we look at each other? (video shot image), installation view at Atelier Mondial, glass, lights, picture frame, video cameras, 2 projections (one live projection), 2019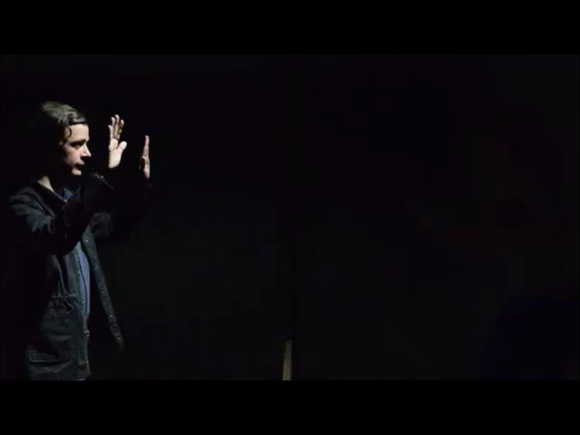 can we look at each other? (video shot image), installation view at Atelier Mondial, glass, lights, picture frame, video cameras, 2 projections (one live projection), 2019
Special thanks to model partner: Michel Kunze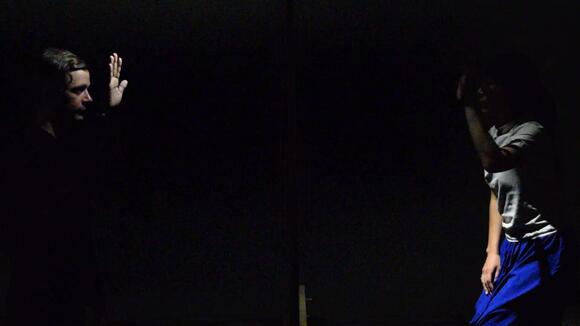 can we look at each other? (video shot image), installation view at Atelier Mondial, glass, lights, picture frame, video cameras, 2 projections (one live projection), 2019 Special thanks to model partner: Michel Kunze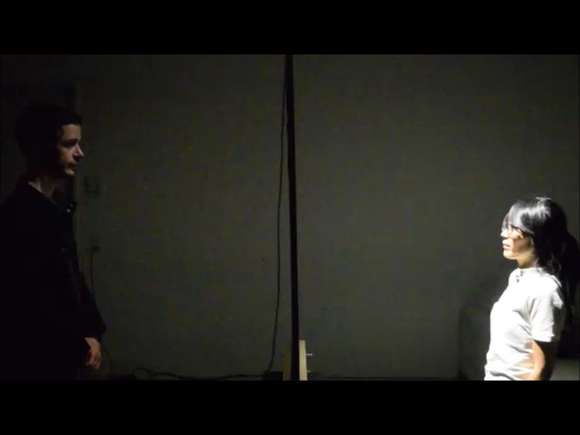 can we look at each other? (video shot image), installation view at Atelier Mondial, glass, lights, picture frame, video cameras, 2 projections (one live projection), 2019 Special thanks to model partner: Michel Kunze