Residency Program
Exchange Residency Program (Japan-based creators sent abroad)

update: 2019.10.15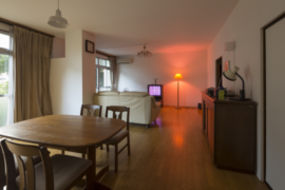 MIKAMI Ryo
Participating Project
Exchange Residency Program
(Japanese Creators sent abroad)
Activity Based
Japan
City /Place stayed

Berlin / Kunstraum Kreuzberg/Bethanien
Period
2018.10 - 2018.12
Purpose of the residency
I want to create and realize a work through this residency, to use motifs of Wim Wenders's film "Wings of Desire" ("Der Himmel über Berlin") and Walter Benjamin's essay "Berlin Childhood around 1900".

I want to do as a project on the extension line of the technique of using memories of a site and "Ghosts".

And I want create "a story that could have actually happened." with research and collecting fragments of history and memories of Berlin.

While using motif :"Wings of Desire" and "Berlin Childhood around 1900", I am going to use myself as medium like "an observer as a stranger".

Finally, I try to make a Video Installation of this project.
Plan during the residency
-Research of the history , streets and topography of Berlin. Research of landscapes and places that appears in "Wings of Desire" and "Berlin Childhood around 1900". And research background of those works.
-"Memories" is one of a major theme and keyword for this residency. So I will research Museums and monuments in Berlin as a "Storage of memories" and "Reminder of memories".
-To make a Scenario with results of research.
-To make a plan for shooting. And shoot and edit.