Other Program
Unseen Daily Life | Part 2
Exhibition
Information
| | |
| --- | --- |
| Title | Unseen Daily Life | Part 2 |
| Date | 2014.10.11(Sat) - 2014.11.30(Sun) |
| Time | 11:00 - 19:00 |
| Admission | Free |
| Organize | Tokyo Metropolitan Foundation for History and Culture, Tokyo Wonder Site |
| Cooperation | Bambinart Gallery, SCAI THE BATHHOUSE, CLEAR EDITION & GALLERY |
| Venue | TWS Hongo |
| Artist | Midori Mitamura / Tetsuhiro + Kiyomi Uozumi / Luis Urculo |
This two-term exhibition showcases six groups of international and local creators who participated in TWS Residency Programs in recent years. What all six groups have in common in their works is the fact that they routinely use things that are closely linked to their everyday lives.

The exhibition [Part 2] features Midori Mitamura, Tetsuhiro + Kiyomi Uozumi, Luis Urculo who were reflecting on everyday life and the innate characteristics of their respective cities and their experience could perhaps lead them to discover new values so that they would share with audience the diverse values behind it when reconstructed through the lens of each creator's artistic originality. During the exhibition [Part 2], the creators will appear at the gallery talks, the workshops and the related event.

Visit HERE for Unseen Daily Life | Part 1 !!

During the exhibition, the creators will appear at the gallery talks and the workshops.



Profile
Midori Mitamura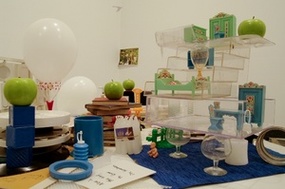 Born in Aichi, 1964. Lives and works in Tokyo. Mitamura stayed in Finland under the Japanese Government Overseas Study Program for Artists in 2005. With the theme of everyday memory, Mitamura combines various materials such as photos, video, words, and commodities to create an installation referred to as a "three-dimensional drama which people can step inside". Recent exhibitions include: "Big Sky Friendship" (Towada Art Center, Aomori, 2014), "Over the Rainbow" (Fuchu Art Museum, Tokyo, 2012-13), "Before the Daybreak" (Gallery Terra Tokyo, Tokyo, 2013), and the art project "Art & Breakfast" in several places in the world.

Tetsuhiro+Kiyomi Uozumi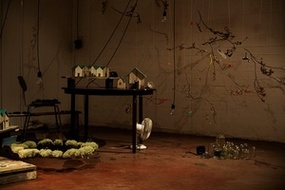 Tetsuhiro was born in Aichi, 1980. Graduated from Aichi Prefectural University of Fine Art and Music, M.A Fine Art Sculpture.
Kiyomi was born in Wakayama, 1981. Graduated from Kyoto University of Art and design, B.A. Fine Art Sculpture.
They started working together in 2004 and live and work in Berlin since 2007. Studied at Leiko Ikemura's class as an auditing student at Berlin University of the Arts in 2007-09.
Started making installation works with light and synchronized sound in 2012. Weaving a story out of the trivial daily events, they create installation works with fragments of objects and sounds that they collected. Their solo shows include "JUST A DOG" (super bien, Berlin, 2013), "WAITING UNCERTAIN GREEN CIRCLE"(Institut fur Alles Mogliche, Berlin, 2013), "STREAMING GREEN CIRCLE" (Satellite Gallery of Aichi University of the Arts, Nagoya, 2013).

Luis Urculo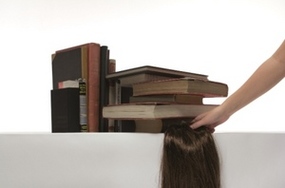 Born in 1978, Madrid. Lives and works in Madrid and Mexico City. Graduated from Escuela Tecnica Superior de Arquitectura de Madrid in 2006. Based on a redefinition of the possible tools, procedures and formats within architecture, Urculo's work is an investigation focused on representation and the capture-narrative of the 'invisible' that defines the space. His works have been exhibited in the Lisbon Architecture Triennale (2013), "Storefront for Art & Architecture" (New York, 2013), "YAP MAXXI 2011" (Rome, 2011), "Fabrica Features" (Lisbone, 2009), "the 11Ith International Architecture Exhibition, Venice Biennale - Spanish pavilion" (Venice, 2008) and his first solo exhibition is currently held at the Santiago Museum of Contemporary Art (Chile) until November 9th, 2014.
Related Event
Gallery Talk
2014/10/11 (Sat) 16:00~17:00
Opening Reception
2014/10/11 (Sat) 17:00~19:00
Venue: TWS Hongo / No reservation necessary / with English - Japanese interpreter
Artists: Midori Mitamura, Tetsuhiro & Kiyomi Uozumi, Luis Urculo

Material Workshop
2014/10/18 (Sat) 14:00 ~17:00
Venue: TWS Hongo / Prior reservation essential
*Please note that the venue has been changed to TWS Hongo instead of TWS Residency.
Artist: Luis Urculo
Sound Workshop
2014/11/1 (Sat) 14:00 ~17:00
Venue: TWSHongo / Prior reservation essential
Artists: Tetsuhiro+Kiyomi Uozumi
Art & Breakfast
2014/11/15 (Sat) 10:00-12:00
Venue: TWS Hongo
Artist: Midori Mitamura

Participating Creator