TOP >
Archives >
TWS CiR OPEN STUDIO | TOKYO STORY 2011 | Shibuya
TOKAS Creator-in Residence Exhibition
TWS CiR OPEN STUDIO | TOKYO STORY 2011 | Shibuya
Exhibition
Information
Title
TWS CiR OPEN STUDIO | TOKYO STORY 2011

Date
2012.3.10(Sat) - 2012.4.29(Sun)

Time
11:00 - 19:00

Admission
Free
Organize

Tokyo Metropolitan Foundation for History and Culture, Tokyo Wonder Site

Cooperation

ShugoArts

Partner Institution

ASIALINK / Monash University, Monash University Museum of Art | MUMA (Australia), FONCA (Mexico), Fonds BKVB (the Netherland), Hangar (Spain), iaab(Switzerland), International Ensemble Modern Academy (Germany), Kunstraum Kreuzberg/Bethanien (Germany), sàn art (Vietnam), Sa Sa Art Gallery (Cambodia), Treasure Hill Artist Village (Taiwan), University of the Arts London (UK)
*Supported by the Agency for Cultural Affairs, Government of Japan, in Fiscal Year 2011

Venue
TWS Shibuya

Artist

Tomoko Yoneda / Trần Minh Đức / Khvay Samnang / Krissakorn Thinthupthai / Masaru Iwai / Meiro Koizumi / Yuichiro Tamura
The TWS CiR Open Studio will showcase the work of creators invited or sent to take part in the Creator in Residence (CiR) program at Tokyo Wonder Site (TWS) in 2011.
With the 21st century came a growing recognition of the importance of creative hubs in art production; of places where creative individuals can mix and inspire each other, forming new cultural currents. Residency programs too continue to grow more vital than ever as settings for the creation of art.
TWS serves as a Tokyo platform for the work of creators from across the globe. Every year around one hundred individuals take part in the program, dedicating themselves enthusiastically to the production of artworks both in Tokyo and at designated locations overseas. Day-to-day art research and production take place at TWS throughout the year, artists in residence and other creators interacting and encouraging each other to take new and exciting directions in their work.
Tokyo Story is a collection of Tokyo tales spun by creators, tales born out of Tokyo, and tales spun by Tokyo.
A story from Tokyo dedicated to returning hope and good cheer to the Japanese capital, and to Japan as a whole; to helping make the whole world a better place through the power of creativity.
2012/3/10 (Sat) - 2012/4/29 (Sun)
Tokyo Wonder Site Shibuya
2012/3/10 (Sat) - 2011/4/29 (Sat)
Tokyo Wonder Site Hongo
2012/3/10 (Sat) - 2012/4/28 (Sat)
Tokyo Wonder Site Aoyama: Creator-in-Residence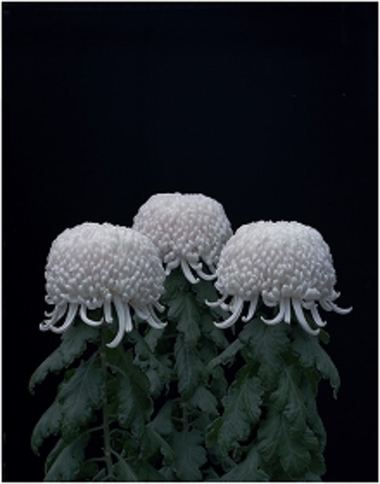 Tomoko Yoneda Chrysanthemum, Hibiya Park I 2011, Type C print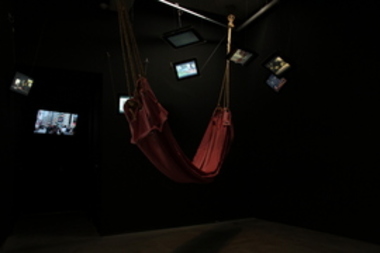 Tran Minh Duc (Vietnam) Normal day: cities, cities and untitled naps 2011 Installation view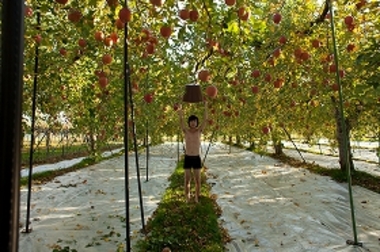 Khvay Samnang (Cambodia) Untitled 2011 Photo of the performance with a plastic pot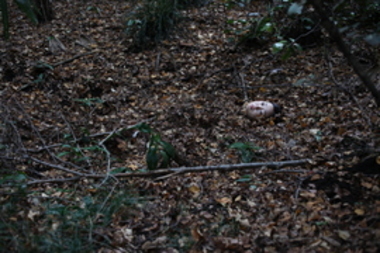 Krissakorn Thinthupthai (Thailand) Dissonant Frequencies 2012 Short film (Film still, 20min)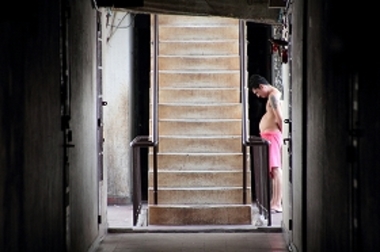 Masaru Iwai (Japan) White Building Cleaning 2012 3 channel HD video (18min)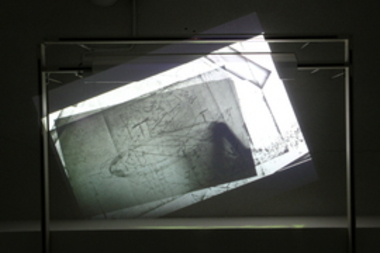 Meiro Koizumi (Japan) Sketch 2012 Installation view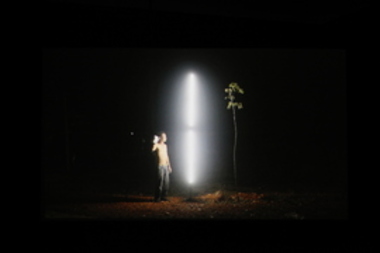 Yuichiro Tamura (Japan) For the Future People from the Past 2012 Installation view
Related Event
EVENT
3/11 (Sun) 14:00-18:00 @TWS Shibuya
Residence Report & Guest Talk & Round Table

The first part of the program will be the presentations by the three artists of their projects in Thailand, Cambodia and Vietnam. They will be talking about the works in the exhibition as well as their experiences during their residencies. Tomoko Yoneda, a participating artist in the Local Residency Program at TWS Aoyama, will presenting her works that she has been working on during her year-long residency. The second part will be presenting Ichiro Endo, who has been traveling through Tohoku area on his "Go For Future Bus". The final part of the program will introduce three master artist groups of the "On the Agenda of the Arts", Tomoko Yoneda as well as Vasif Kortun, SALT Research & Program Director, and Tay Tong, Managing Director of Theatreworks in Singapore.

*Japanese-English Translation available
*14:00: Part.1 Reports from the Residency Program
Tomoko Yoneda (Locan Residency Program), Yuichiro Tamura (On the Agenda of the Arts/Thailand), Masaru Iwai (On the Agenda of the Arts/Cambodia), Meiro Koizumi (On the Agenda of the Arts/Vietnam)
*16:10: Part.2 Guest Talk
Ichiro Endo (Artist)
*16:40: Part.3 Round Table "Post 3.11 Agenda of the Arts"
Vasif Kortun (SALT Research&Program Director, Turkey), Tay Tong (Managing Director, Theatreworks, Singapore), Young-Hae Chang Heavy Industries (Artist, Korea/USA), Dinh Q. Le (Artist, Co-Director of San Art, Vietnam), Wit Pimkanchanapong (Artist, Thailand), Tomoko Yoneda (Artist)
Participating Creator
IWAI Masaru
Khvay Samnang
TAMURA Yuichiro
Krissakorn THINTHUPTHAI
TRAN Minh Duc
YONEDA Tomoko