Other Program
Haptic
Group Exhibition by artists from Brazil and Japan Curated by Vik Muniz
Exhibition
Information
Title
Haptic
Group Exhibition by artists from Brazil and Japan Curated by Vik Muniz
Date
2008.11.22(Sat) - 2009.1.12(Mon)
Time
11:00 - 19:00
Admission

Free
Organize

Tokyo Metropolitan Foundation for History and Culture, Tokyo Wonder Site
Cooperation

Embassy of Brazil in Tokyo
Official Event

Japan-Brazil Year of Exchange
Cooperation

Galeria Fortes Vilaça, H.P.FRANCE WINDOW GALLERY, Tomio Koyama Gallery, MIZUMA ART GALLRY 
Venue

Tokyo Wonder Site Hongo
Artist

Efrain Almeida / Leda Catunda / Miki Kubota / Aiko Miyanaga / Tomoko Nagai / Erika Verzutti
The six artists chosen by Vik Muniz's curation will create works while sharing the studio at TWS Aoyama: Creator-in-Residence from the middle of October. New works created during this period will be shown at the exhibition.
Haptic
Trainer of man, the hand multiplies him in space and time
Henry Focillon, 'The life of forms in art.'
DO NOT TOUCH THE WORKS OF ART, the warning reads. Why would one do such thing in the first place? People generally touch works of art for trying to understand something plain visual information sometimes is incapable to transmit or to add a trace of ones own hand to the history of the object.
"Touching is believing", it's what makes an image return to its material stage and a sculptural form, an ergonomic experience. When the making of the artwork is charged with such haptic experience, the residual energy left by the hand of the artist, seems to be always an invitation for the hand of the viewer. A work that does incite touching, generally, also incites thinking about touching; a precondition to the full appreciation of sculpture and surface based and representational painting.
In cultures richly devoted to the senses as a unifying experience between mind and matter, haptic aspects of art-making and consuming become so evident, they are sometimes taken for granted. This exhibition focuses on the works of six artists from two diversely sense-dominated cultures, whose working habits are closely associated with the hand and whose ideas are loosely inspired by tradition.
Vik Muniz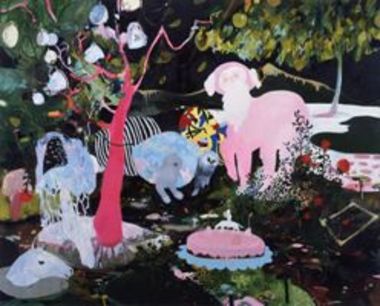 Tomoko Nagai, 《conversation in forest》, 2007, oil, acrylic on canvas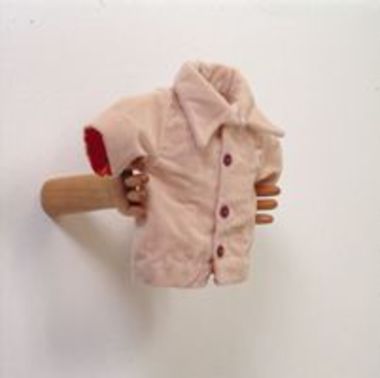 Efrain Almeida 《Menino》, 2001 Cedar wood and velvet Photo: Mark Ritchie, Courtesy Galeria Fortes Vilaça, São Paulo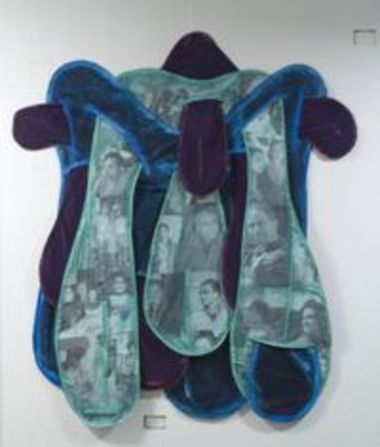 Leda Catunda, 《Ju e todo pessoal》, 2006, Acrylic on fabric, velvet and voile, Courtesy Galeria Fortes Vilaça, São Paulo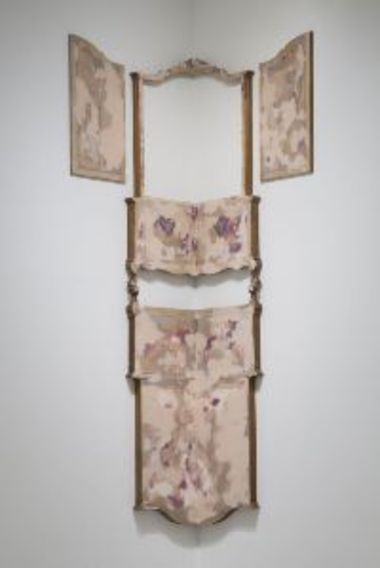 Miki Kubota, 《Deshadowed: Nailing》, 2007, wooden furniture, plywood, ,paste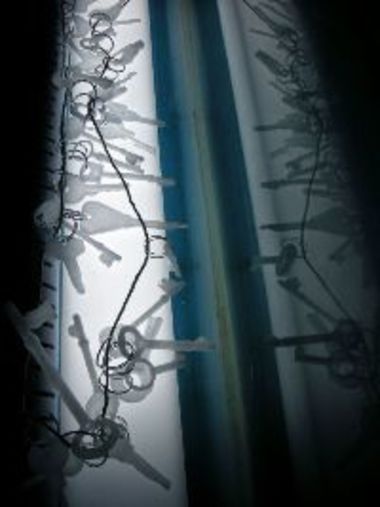 Aiko Miyanaga 《A morning a calm comes》, 2008, naphthalene, mixed media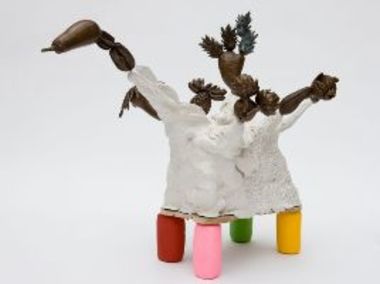 Erika Verzutti 《Bicho de 7 cabecas》, 2008, Bronze and cold porcelain clay, Courtesy Galeria Fortes Vilaça, São Paulo
Participating Creator
Efrain ALMEIDA
Leda CATUNDA
KUBOTA Miki
MIYANAGA Aiko
NAGAI Tomoko
Erika VERZUTTI