Profile
Born in Aichi in 1980. Based in Miyagi.
Graduated with an BA in Fine Art New Media from Chelsea College of Art and Design, London Institute in 2004.

Recent exhibitions:
2022 "SHÉHÉRAZADE LA NUIT," Palais de Tokyo, Paris
2021 "Collection Exhibition 2: BLUE," 21st Century Museum of Contemporary Art, Kanazawa
2021 "Compassionate Grounds: Ten Years on in Tohoku," Composite, Melbourne
2019 "Shiga Lieko: Human Spring," Tokyo Photographic Art Museum
2017 "Lieko Shiga: Blind Date," Marugame Genichiro-Inokuma Museum of Contemporary Art, Kagawa

Awards:
2014 "The 24th Takashimaya Art Award," Takashimaya Cultural Foundation
2009 "ICP Infinity Award," Young Photographer
2007 "The 33rd Kimura Ihei Award"

About works / Performance
" As someone who grew up in a clean and safe environment that favored convenience, my affinity with camera equipment was an extremely violent one," says Shiga, for whom the space-time of photography was a salvation and excitement greater than "death." In 2008, Shiga moved to Miyagi Prefecture, where she became involved in the local community and continued producing works related to memories that span generations, thinking about life from imaginations of death, and the relationship between nature and human society. Her experiences in the wake of the Great East Japan Earthquake, which saw the breaking down of social functions along the coast and the unforgiving disposition of the laws of nature, link back to "recovery" efforts seen in postwar Japan, inciting an overwhelming sense of déjà vu. Shiga, through her creative process and production, seeks the roots of the human spirit. Her works are intent on visualizing, through the medium of photography, what she calls "the eternal present," a moment that is neither past nor future suspended in space-time. They are photographic spaces in which the viewer can see their own body and consciousness reflected back as if looking in a mirror.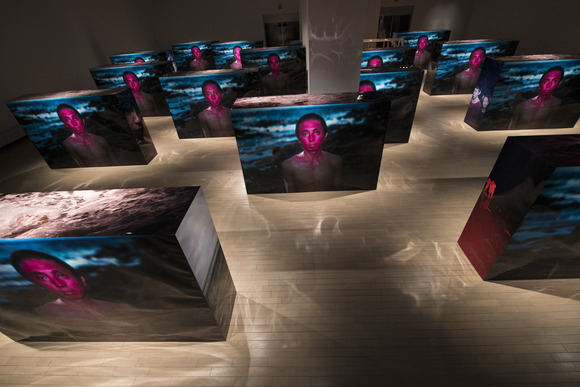 Installation view at solo exhibition "Shiga Lieko: Human Spring," Tokyo Photographic Art Museum, 2019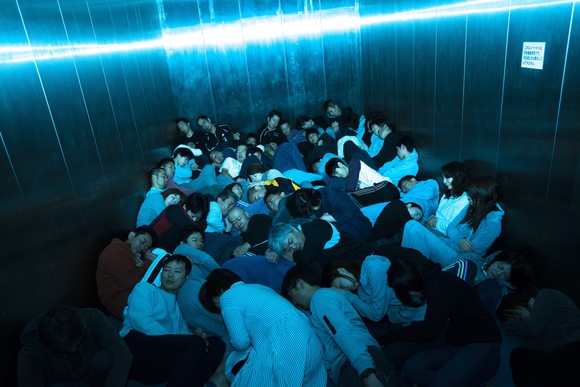 Premonition and Dream, Tarpaulin, at "Building Romance," Toyota Municipal Art Museum, Aichi, 2018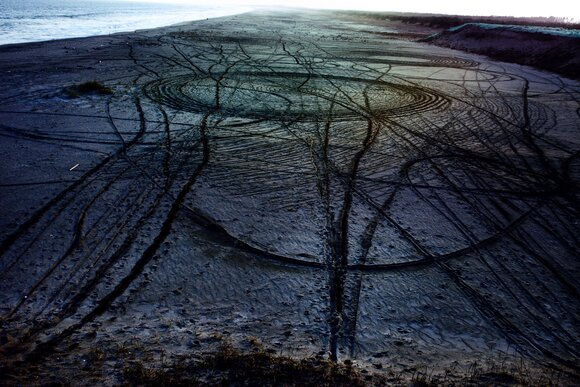 rasen kaigan 31, C-type print, at "RASEN KAIGAN," Sendai Mediatheque 6th floor, 2019