Residency Program
Exchange Residency Program (International creators from abroad)

update: 2019.10.24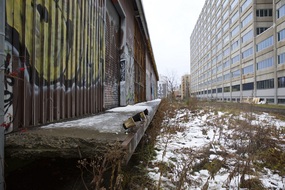 Jen REIMER & Max STEIN 
Participating Project
Exchange Residency Program
(Creators from abroad)

Activity Based
Canada / United States
City
Tokyo
Period
2019.5 - 2019.7
Purpose of the residency
We will spend 3 months in Tokyo developing Sounding the City, an ongoing project that investigates the musicality of the urban soundscape through field recording and sound installations in context.
Plan during the residency
・Exploring Tokyo for specific acoustic environments
・Field recording and composition
・Developing installations in context
・Documentation
・Exhibition of final work

Activities during the residency
Jen Reimer (Canada) & Max Stein (USA) are sound artists and musicians based in Montréal and Los Angeles. Their work explores the resonances of urban sonic environments and the embodied experience of sound and space through in-situ performances, sound installations and spatial recordings. During their residency at Tokyo Arts and Space, they developed the fifth instalment of Sounding the City, an ongoing project that investigates the musicality of the sounds of the city through field recording and site-specific sound installations. Through walking, listening and recording the sounds of Sumida-ku, Reimer and Stein chose places that carried a certain musical quality, and then developed sound installations at each site. Blending in with the infrastructure, each installation attuned to the harmonic and rhythmic subtleties present in the inherent sonic environment.
Overview of the residency
During the first month of the residency, we walked around Sumida-ku, along the rivers, canals and train bridges listening for certain spaces and sounds and making recordings on site. We compiled our recordings onto a sound map titled Sumida-ku Soundmap on our website that will continue to expand over time as we return to Tokyo. A sound map is an online map where users are able to browse and listen to audio recordings in the location they were recorded. We chose four places in Sumida that carried a certain musical quality, where we could spend hours listening and recording and where we could imagine a subtle kind of intervention. We developed sound installations at each site using field recordings filtered to enhance certain frequencies and harmonies in an almost imperceptible way, and electrical boxes (found in Tokyo) that blended in with the infrastructure of the place. In the process of creating each sound sculpture, we experimented with various technical applications, including the integration of live recording into our composition process so that the installations responded to the sounds as they occurred live.
Sounding the City 005: Sumida-ku (Arakawa River - Higashisumida), installation, 2019
Sounding the City 005: Sumida-ku (Sumida River - Yokami), installation, 2019
Sounding the City 005: Sumida-ku (Onagi River, Shirakawa), installation, 2019

Sounding the City 005: Sumida-ku (Chuo-Sobu Line, Midori), installation, 2019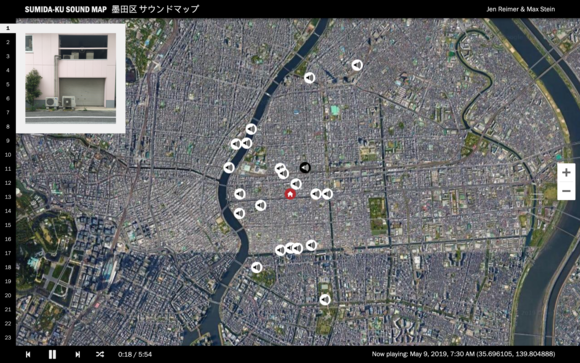 Sounding the City 005: Sumida-ku (Sumida-ku Sound Map), website, 2019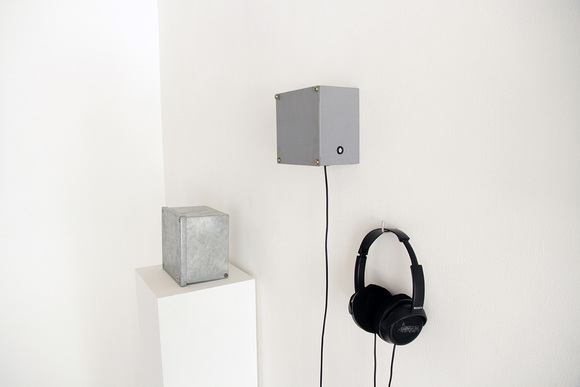 Installation view at OPEN STUDIO
Sounding the City -005 Sumida-ku