TOP >
Archives >
From a Dusky Canal to the Pale Blue Sky
TOKAS Creator-in Residence Exhibition
From a Dusky Canal to the Pale Blue Sky
TOKAS Creator-in-Residence 2022 Exhibition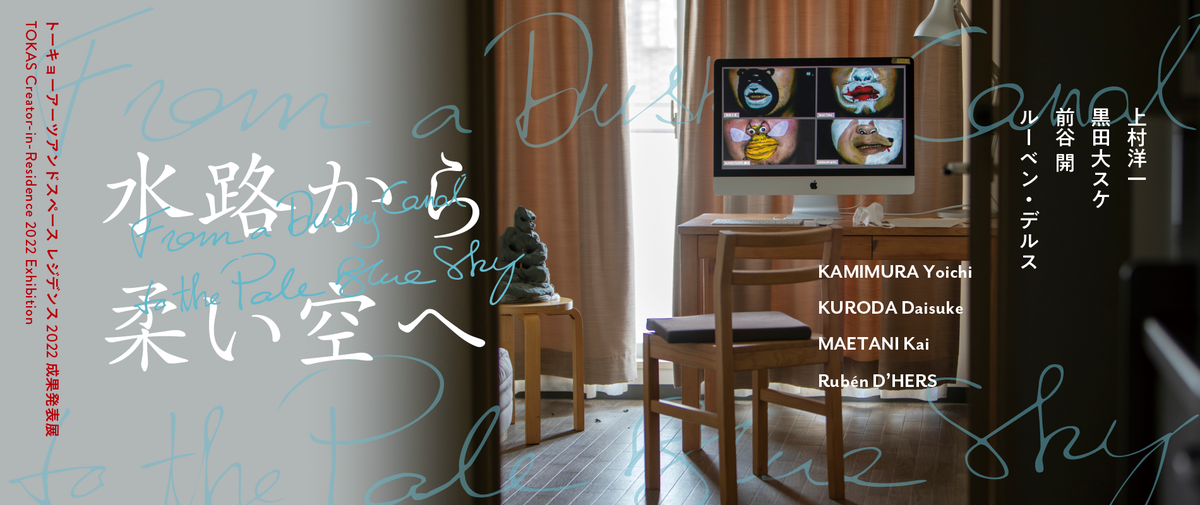 Since 2006, Tokyo Arts and Space (TOKAS) has been implementing the "Creator-in-Residence" residency program, which offers opportunities for creators active in various disciplines including visual art, design, and curation to stay and create works in Tokyo or at various overseas destinations.

The Tatekawa River, a human-made canal extending east and west from the Sumida River and running right next to the TOKAS Residency, is in the shadow of the elevated Metropolitan Expressway Komatsugawa Route, giving the entire area a gloomy atmosphere. Kuroda Daisuke and Maetani Kai, who stayed at the TOKAS Residency last year amid the lingering effects of the COVID-19 pandemic, both spent their days working almost entirely alone. In the quiet building, a stark contrast with the bustling atmosphere of previous years, they confronted their own physicality and conscious and unconscious minds while gazing at this canal on a daily basis, seeing in it the blank and empty spaces of the city, and endeavoring to grasp various kinds of presences.

Rubén D'Hers, who participated in an online residency from Berlin last year, will now actually stay at the TOKAS Residency and will create works based on his new discoveries in Tokyo, as well as on local sounds and scenery he collected remotely with the cooperation of TOKAS staff during the online residency.

By contrast, Kamimura Yoichi traveled to Helsinki, where he experienced coniferous forests, moss, short winter days, and environmentally conscious lifestyles distinctive to Nordic countries, immersed in a serene atmosphere thoroughly different from that of urban Japan, especially the pale light and low skies due to high latitude and the gentle color tones that appear when these merge with the landscape.

In this exhibition, we are pleased to present the results of each artist's residency in the form of installations. Viewers will be able to feel the atmosphere and presences that they captured along waterways developed as urban infrastructure and eventually descending underground, and under soft northern skies that seem to be within reach.

Information 

Title
TOKAS Creator-in-Residence 2022 Exhibition "From a Dusky Canal to the Pale Blue Sky"

Date
2022/7/9 (Sat) - 8/14 (Sun) 
Time

11:00-19:00 (Last Entry: 18:30)

Closed
Mondays (except 7/18), 7/19 (Tue)
Venue
Tokyo Arts and Space Hongo (2-4-16 Hongo, Bunkyo-ku, Tokyo)
Admission
Free
Creator

KAMIMURA Yoichi
KURODA Daisuke
MAETANI Kai
Rubén D'HERS
Organizer
Tokyo Arts and Space , Museum of Contemporary Art Tokyo, Tokyo Metropolitan Foundation for History and Culture

Partner Institutions
The City of Berlin (Germany), HIAP [Helsinki International Artist Programme] / Finnish Cultural Foundation (Helsinki, Finland)

*Subject to change due to the situation affected by COVID-19.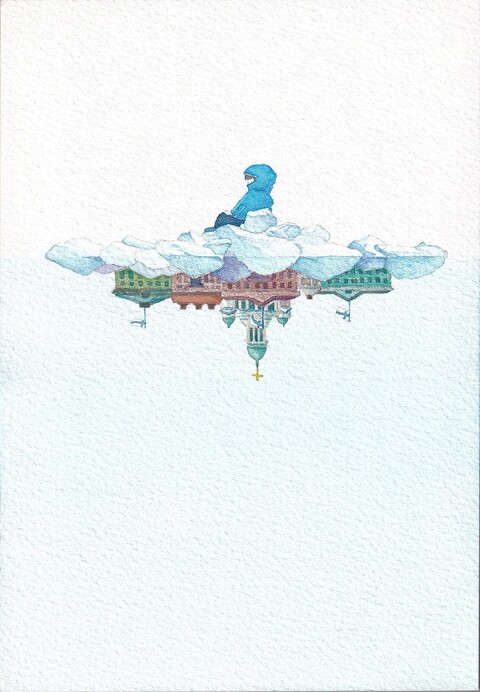 KAMIMURA Yoichi

Tokyo-Helsinki Exchange Residency Program
Residency Period: 2021.9–11
Residence: HIAP [Helsinki International Artist Programme]

Kamimura explores modes of perceiving landscape through visual and auditory sensation, which he expresses in various media including field recordings. In this exhibition, he conveys abstract, sensory experiences obtained via light, color, and sound during his residency in Finland, in the form of a sound installation incorporating audio and drawings.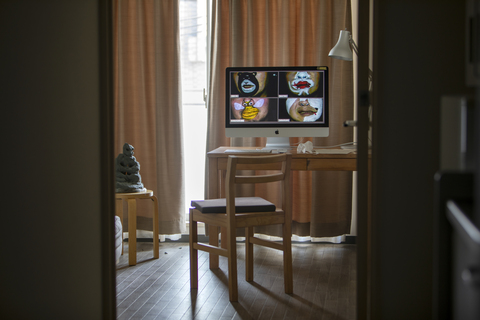 KURODA Daisuke

Local Creator Residency Program
Residency Period: 2021.5–7
Residence: TOKAS Residency

Kuroda's work focuses on relationships between history, environment, and the body, giving tangible form to invisible "ghostly" entities. While researching public sculpture in Tokyo and an actual postwar plan to erect a statue of General Douglas MacArthur, he superimposed this material with his environment during almost total isolation at the residence during the pandemic to create an installation conveying dialogue with an imaginary "someone" that could have been.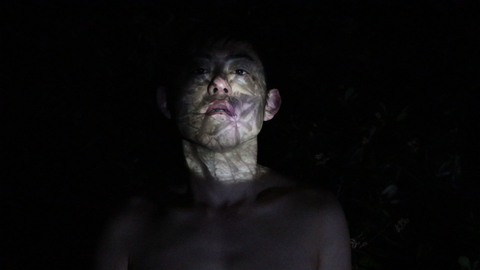 MAETANI Kai

Research Residency Program
Residency Period: 2021.10–12
Residence: TOKAS Residency

Maetani, who works primarily with photography as a means of transforming and reflecting on his own actions, focused his research on rivers and waterways that flow through Tokyo, noting their presence as blank spaces in the city. In this exhibition, Maetani explores relationships between landscape and body through video and photographic works including self-portraits.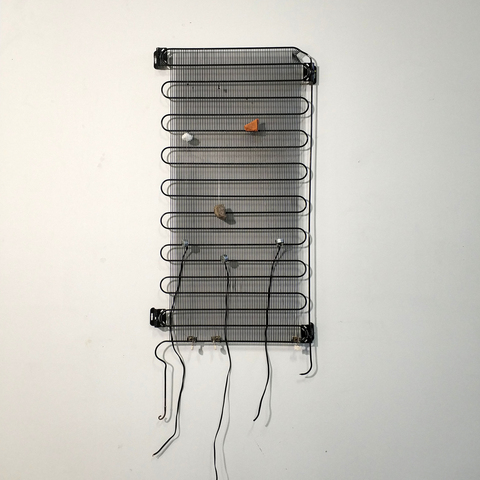 Rubén D'HERS
Berlin-Tokyo Exchange Residency Program
Online Residency Period: 2021.10–12

Residency Period: 2022.6–7
Residence: TOKAS Residency

Working at the intersection of sound installation and music, D'Hers explores the relation between stationary sounds from the domestic environment with the auditory imagery both through paintings and sound installations. For this exhibition, the artist will further develop the sound sculpture and painting he produced in Berlin during the online residency, and create new works while adding objects discovered during his residency in Tokyo (scheduled for June 2022).

Installation View
Video Documentation: MIYAZAWA Hibiki (Alloposidae LLC)
Related Event
Artists' Talk 1
| | |
| --- | --- |
| Date | 2022/7/9 (Sat) 15:00 - 16:00 |
| Artists | KAMIMURA Yoichi, KURODA Daisuke |
| Venue | Tokyo Arts and Space Hongo |
| Admission | Free |
| Language | Japanese |
| Booking | Please fill out the Booking Form. |
Artists' Talk 2
| | |
| --- | --- |
| Date | 2022/7/23 (Sat) 15:00 - 16:00 |
| Artists | MAETANI Kai, Rubén D'HERS |
| Venue | Tokyo Arts and Space Hongo |
| Admission | Free |
| Language | Japanese/English |
| Booking | Please fill out the Booking Form. |
Participating Creator