TOP >
Archives >
KAMIMURA Yoichi + KUROSAWA Seiha "Floating Between the Tropical and Glacial Zones"
OPEN SITE
KAMIMURA Yoichi + KUROSAWA Seiha "Floating Between the Tropical and Glacial Zones"
OPEN SITE 5 | Open Call Program【Exhibition】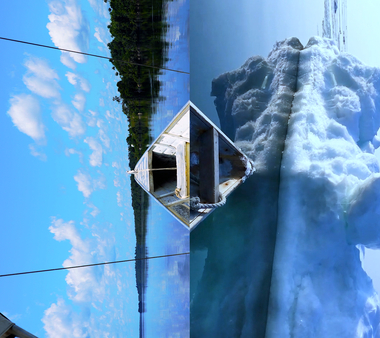 Thermo-cruising 2020 ©Yoichi Kamimura + Seiha Kurosawa
KAMIMURA Yoichi Hyperthermia 2019
Installation view at NTT InterCommunication Center [ICC]
Photo: Ryohei Tomita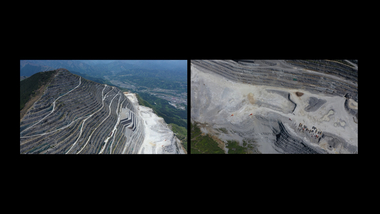 KUROSAWA Seiha Desiring Unspeakable Entropy 2019
This is a collaborative project adopting innovative perspectives on the environment, by Kamimura Yoichi, an artist who has been researching and producing work based on ice floes in the Sea of Okhotsk off Hokkaido, and Kurosawa Seiha, a curator who studied the Amazon region of Brazil. Through a collision between the "cold" experience of the ice floes and the "hot" experience of the rainforest, the creators seek an artistic methodology that sets forth a new sensibility and framing of issues surrounding ecology and the changing global environment. Co-curated with Takagi Yuu.
| | |
| --- | --- |
| Period | 2021/1/9 (Sat.) - 2021/2/7 (Sun.) *Temporary closure on 1/9(Sat.) - 1/11(Mon.) |
| Closed | 1/12, 1/18, 1/25, 2/1 |
| Time | 11:00-19:00 |
| Admission | Free |
| Venue | Tokyo Arts and Space Hongo: Space B (2F) |
| Artist | KAMIMURA Yoichi, KUROSAWA Seiha, TAKAGI Yuu |
| Grant | I LOVE YOU Project 2020, Tokyo University of the Arts |
Installation View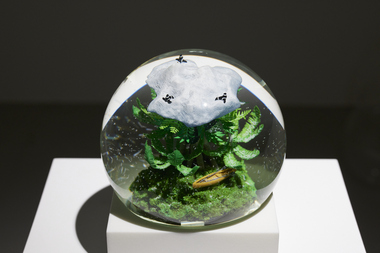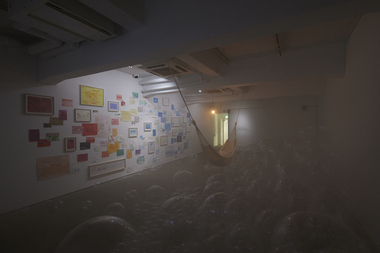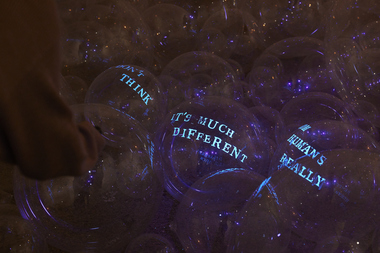 Related event
Artist Talk
*The talk event will be streamed online in consideration of the situation occurred by the COVID-19 pandemic.
Date
2021/1/24 (Sun) 14:00 - 16:00  *Booking required.

Guest
HATTORI Hiroyuki
Language
Japanese
Venue
TOKAS Hongo Space C (3F)
Joint Exhibition|COLLISION POINT ON DIMENSIONS : 35°42'59.0" - N 139°46'07.4"E - 36.0892"AA Ft.
Profile
KAMIMURA Yoichi
Born in 1982, Kamimura explores ways of perceiving landscapes both visually and auditorily, and investigates ambiguous relationships between humanity and nature. Working primarily with field recordings, he produces installations, sound performances, music and works in other media which are presented both in Japan and overseas.

KUROSAWA Seiha
Born in 1991. Lives and works in Tokyo. Gradated with an MA in Tokyo University of the Arts, the Graduate School of Global Arts. Through his curatorial practice, Kurosawa researches relationships between contemporary art and new ecological concepts in which the fields of environment, society, and psychology intersect. In addition to producing exhibitions, he also works collaboratively with other artists.
Participating Creator