OPEN SITE
UNITED PEOPLE "FUTURE CINEMA"
-OPEN SITE 2016-2017 Project B <Open Call Program>
エキジビジョン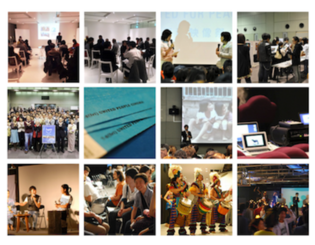 Title
UNITED PEOPLE "FUTURE CINEMA"
-OPEN SITE 2016-2017 Project B <Open Call Program>
Date
2017.1.14(Sat) - 2017.2.12(Sun)
Time
11:00 - 19:00
Admission
Free
Organize
Tokyo Metropolitan Foundation for History and Culture, Tokyo Wonder Site
Venue
TWS Hongo
Recently, as the number of independent movie theaters has been decreasing, various types of independent films have been missing opportunities to be screened. On the other hand, multiplex cinema where similar/ uniform films are always screened has raised its numbers. Facing to this fact, some people started to make alternative place to distribute and share independent films, and that has become a civil movement. Those new 'cinema' movements have potentials to create and develop new community and identity. This exhibition will offer the visitors new experience through the future forms of 'cinema'.

Films distributed by UNITED PEOPLE
UNITED PEOPLE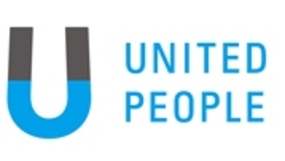 literally aims for uniting people to solve problems around the world and contributing to a better future where all people can share happiness by being connected and united to the others. Currently UNITED PEOPLE distributes films especially documentaries whose themes relate to social problems such as environment and human rights issues. UNITED PEOPLE also focuses on the 'civil screening movement' where films are screened at public spaces such as restaurants, universities and companies. This format of screening is ideal for audiences to think about social themes and problems described in the films.
Related Event
Special Screening:Waste Land
| | |
| --- | --- |
| Title | "Waste Land" |
| Date | 2017/1/22 (Sun) 17:00-19:00 |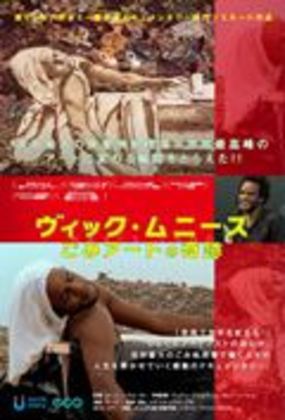 English/Portuguese with Japanese subtitle
EVENT
Special Screening:The Case Against 8
| | |
| --- | --- |
| Title | "The Case Against 8" |
| Date | 2017/1/29 (Sun) 14:00-16:00 |
English/Portuguese with Japanese subtitle
Special Screening:Return to Homs
| | |
| --- | --- |
| Title | "Return to Homs" |
| Date | 2017/2/4 (Sat) 14:00-15:30 |
Arabic with Japanese subtitle
Special Screening:THE TRUE COST
| | |
| --- | --- |
| Title | "THE TRUE COST" |
| Date | February 12 (Sun) 2017 16:30-18:00 |
English/Bengali with Japanese subtitle