TOKAS Creator-in Residence Exhibition
Imaginary Synonym
TWS Creator-in-Residence 2015-2016
Exhibition
Information
Title
Imaginary Synonym
TWS Creator-in-Residence 2015-2016

Date
2016.6.11(Sat) - 2016.7.31(Sun)

Time
11:00 - 19:00

Admission
Free
Organize

Tokyo Metropolitan Foundation for History and Culture, Tokyo Wonder Site

Venue
TWS Hongo

Artist

Kelvin Atmadibrata
Kabir Ahmed Masum Chisty
Aditya Novali
This exhibition "Imaginary Synonym" introduces works of 3 creators from Asian region who participated in International Creator Residency Program 2015. Synonyms are words that explain the same or similar concept of particular words; however, there is more or less a gap in the interpretation according to images each individual may conjure. Interpreting does not have to be unified, or even this deviation sometimes exerts as a trigger to creative approaches. The 3 creators discovered possibilities of creation that come from these gaps among their culture, that of common in Asia and that of Japan during their stay at TWS Residency. TWS is proud to present these abundant cultures in diversity and ambiguity; that is not described as just "An Asia."
Profile
Kelvin Atmadibrata (Indonesia)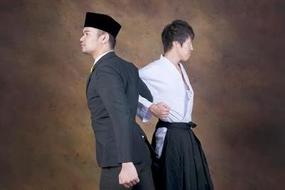 Born in 1988. Graduated from School of Art, Design and Media of Nanyang Technological University, Singapore in 2012.
Kabir Ahmed Masum Chisty (Bangladesh)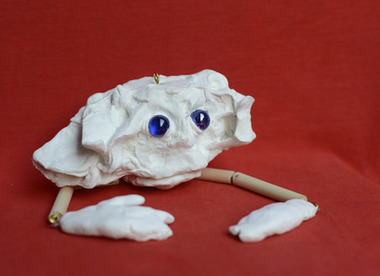 Born in 1976. Graduated from Faculty of Fine Art, University of Dhaka in 1998.
Aditya Novali (Indonesia)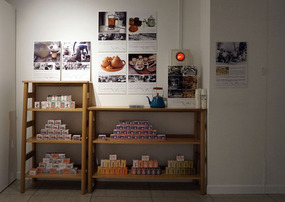 Born in 1978. Graduated from Parahyangan University for Bachelor in Architecture in 2002 and continuing in Design Academy Eindhoven, Holland from 2006-2008 for IM conceptual design.
Related Event
Artist Talk & Performance
DATE: 2016/6/11 15:00-17:00
Venue: TWS Hongo Participating
creators: Kelvin Atmadibrata, Kabir Ahmed Masum Chisty, Aditya Novali
◎ Aditya Novali [Space A]
《Tea : One Ceremony》 Performance & Talk   15:00
◎ Kabir Ahmed Masum Chisty [Space B]
《 I am happy to see those faces 》 Performance 15:30
◎ Kelvin Atmadibrata  [Space C/D] 《A New Dawn has Come》 Performance & Talk  16:00
Cast:Atsushi Matsuda, Daiichiro Yuyama (Dairakudakan)
*Japanese-English translation available
Performance:A New Dawn Has Come
2016/7/9 (Sat) 14:00-14:30
Participating Creator