Other Program
A l'abordage 'Chasing Whale'
On Site Lab
Information
| | |
| --- | --- |
| Title | A l'abordage 'Chasing Whale' |
| Date | 2006.6.7(Wed) - 2006.6.9(Fri) |
| Time | 18:00 Open at 17:00, Start at 18:00 |
| Admission | Free |
| Organize | A l'abordage |
| Co-organize | Tokyo Wonder Site |
| Subsidize | Denmark Ministry of Foreign Affairs /Gro Pedersen Foundation |
| Cooperation | Patravadi Theatre/ Green Papaya Art Projects/ dots/ Honen-in/ Tokyo Wonder Site |
| Venue | TWS Shibuya |
| Artist | Lucas Tanajura (Salvador, Brazil) Evren Dogan (Istanbul) Jacob Sejersgaard (Denmark) Mahmood Salimi (Kabul, Afghānistān) Sirithorn Srichalakom "MUM" (Bangkok) Donna Miranda (Manilla) Gen Kori (Kyoto, Japan) Noriko Kato (Aomori/Tokyo, Japan) |
A l'abordage" is made up of independent artists who work in the fields of dance, art, multimedia, stage arts, journalism, humanities and political studies. This "Chasing the Whale" is the result of a 10-week residency by these independent artists and the project is using Herman Melville's "Moby Dick" as its starting point, or conceptual framework.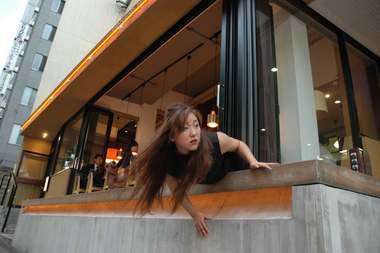 イベント風景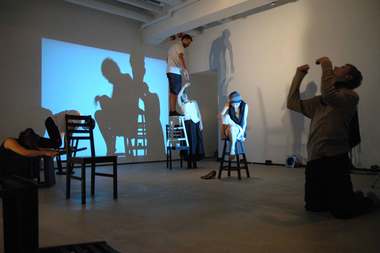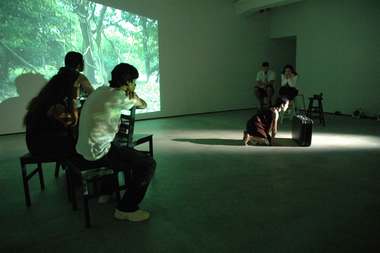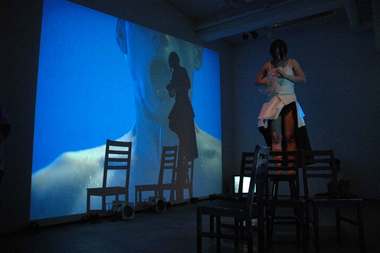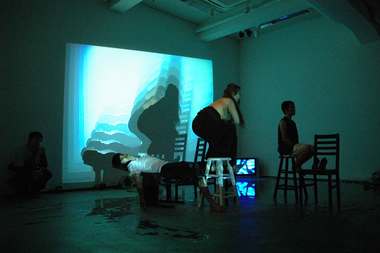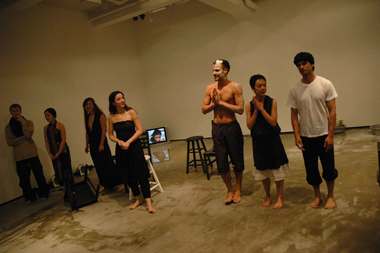 Tour
April 9 Patavadi Theatre (Bangkok)
May 3・4 Green Papaya Art Projects (Manilla)
May 19・20 Honen-in(Kyoto)
Related Event
"Public rehearsal"
June 1~9 (Closed June 5) 11:00~16:00
Participating Creator
Evren DOGAN
KATO Noriko
KORI Gen
Donna MIRANDA
Jacob SEJERSGAARD
Sirithorn SRICHALAKOM
Mahmood SALIMI
TANAJURA Lucas