OPEN SITE
WADA Natsumi "Naïve realism"
OPEN SITE 6 | TOKAS Art Mediation Program
What does it mean to be "real" in the world? When an individual body, memory, and world emerges from a person's own sensations, a basic system of knowledge is generated within them. Coexisting with others who perceive things differently generates disorder and conflict. Also, there is a common language consisting of the unadulterated body and the accretion of memory and language. How did the things we perceive as real become real, and who did we believe in order for them to emerge? This workshop investigates the formation of communities with others who do not share our perceptions, and the translation of worlds that we cannot perceive.

Date
① 2021/10/21 (Thu) 13:00-15:00
  2021/10/22 (Fri) 13:00-16:00
② 2021/10/23 (Sat) 13:00-15:00
 2021/10/24 (Sun) 13:00-16:00

Target
Adults (Junior high school age and over)  
*Able to participate for two days on 10/21 and 10/22 or 10/23 and 10/24.

Application period
2021/9/15 (Wed) - 10/6 (Wed)

Venue
Tokyo Arts and Space Hongo: Space C (3F)
Collaborator
FUJIMOTO Masahiro
Language
Japanese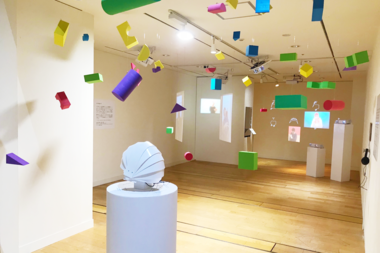 "tacit creole" 2017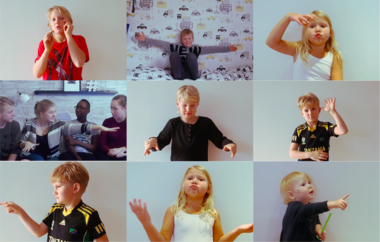 NAGUMO Mai + WADA Natsumi, KAKEHI Yasuaki an image of 2017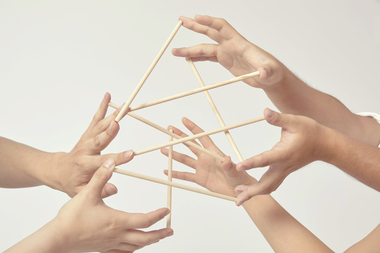 magnet LINKAGE 2019

Profile
WADA Natsumi
Born in 1993. Wada was raised by deaf parents who used sign language as their first language, and has been investigating the possibilities of visual body language. She works with a range of media and tools including sticks, clay, and digital image processing, exploring individual perceptions of the world and modes of translation through interpersonal collaboration and interpretation.
https://www.signed.site/

FUJIMOTO Masahiro
Born in 1998. Fujimoto has been visually impaired since his birth and is now completely blind. He spent his elementary and high school years at special support education schools and studied British and American literature and linguistics at university. While studying English education at the Graduate School of Intercultural Communication, Rikkyo University, he works as a transcriber, writes scripts, and produces radio dramas.


Participating Creator