OPEN SITE
baby tooth "SCREEN BABY #2"
OPEN SITE 2019-2020 | Open Call Program【Performance】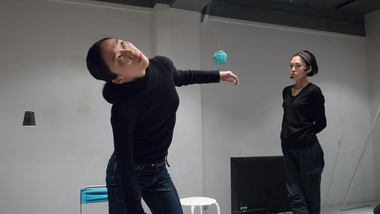 News, 2018, Photo:MATSUMOTO Kazuyuki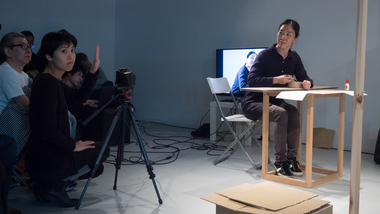 SCREEN BABY, 2017, Photo:MATSUMOTO Kazuyuki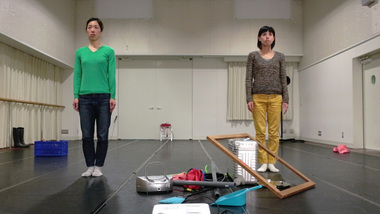 Tidings, 2016, Photo:MATSUMOTO Kazuyuki
Using several scenes from films by OZU Yasujiro and others, bodily movement of characters is viewed from a choreographic perspective, analyzed, scored, reproduced, and filmed, and the results are examined in this lecture-performance. The attempt to extract movement from film as well as the characteristics of positioning and manner of movement based on character attributes such as gender and age will also be examined. This research explores viewing film as dance and the injection of oneself into it.
Date

2020/1/24 (Fri) 19:00- ★
2020/1/25 (Sat) 15:00- ★
2020/1/25 (Sat) 19:00-
2020/1/26 (Sun) 15:00-

★Talk (Available only in Japanese)
1/24 (Fri) Guest: SAKURAI Keisuke (Composer, Dance critic)
1/25 (Sat) Guest: SHINODA Chiharu (Theater Director, Artist, Event Organizer)
Admission

2,500 yen (At the door: 2,800 yen)
Capacity
40 (Booking required)
Language
Japanese
Venue

Tokyo Arts and Space Hongo Space A (1F)
Performer
KAMIMURA Megumi, TSUDA Michiko etc.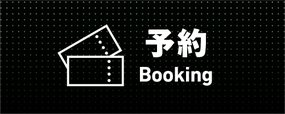 Participating Creator