TOP >
Archives >
Decibel New Music Ensemble "Chance Figuration"
OPEN SITE
Decibel New Music Ensemble "Chance Figuration"
-OPEN SITE 2016-2017 Project A <Open Call Program>
Concert
Information
Title
Decibel New Music Ensemble "Chance Figuration"
-OPEN SITE 2016-2017 Project A <Open Call Program>
Date
2016.12.9(Fri) - 2016.12.10(Sat)
Organize

Tokyo Metropolitan Foundation for History and Culture, Tokyo Wonder Site

Venue

Tokyo Wonder Site Hongo

Artist

Decibel New Music Ensemble,
Haruka Hirayama, Tomoko Nakai,
Alexander Sigman, Keitaro Takahashi,
Satoko Kawamura(Dance)※12/9 only
Darren Moore(Analog synthesizer)※12/9 only
Hiroki Tashiro(Tape Machine)※12/9 only
Mitsuaki Matsumoto(Prepared Biwa)※12/10 only

Chance Figuration is a two-part project - Decibel new music ensemble will present a performance of their 'Complete John Cage Variations' - which features a dedicated iPad score player to present these landmark works of the American avant-garde in new and more accurate ways. They will also work with local composers and musicians to develop a program of new, collaborative works engaging with their iPad app, the Decibel ScorePlayer.
Concert Program
Dec. 9 | Complete John Cage Variations
Dec. 10 | Chance Figuration Collaborations
Ticket Information
 *Finished

December 9 (Fri), 2016
"Complete John Cage Variations"


December 10 (Sat), 2016
"Chance Figuration Collaborations" Start: 19:30 (Doors Open: 18:30) Pre-talk: 18:45-19:15 *Both days
Venue: Tokyo Wonder Site Hongo
Ticket: 2,500 yen *Both days

Please note that concert programs are different on each day.

BOOKING CLOSED
Dec. 10th | Additional ticket information
NO additional ticket available for the concert on Dec. 10th.


Dec. 9th | Additional ticket information (at the door only)
Additional ticket for standing will be sold on Dec 9.
Please visit reception desk and receive number card from 18:00, enter the venue in numerical order from 19:25.
Please note that number of additional ticket is limited and there is a possibility that you can't enter the venue even though you have a number card.
Also, pre-talk is open only for the audience who booked in advance.

Booking
1. Booking should be made by E-mail or Fax.
Email: ticket@tokyo-ws.org / Fax: 03-5689-7501

2. Please inform us of your name, phone number, date/ time/ name of the performance and number of tickets with a subject of "Booking for OPEN SITE". (On booking by Fax, please let us know your Fax number, too.)
3. Payment should be made at the venue on the day of performance.
4. Booking will be closed by 17:00 of the day before each performance, or as soon as the seats are fully booked. For the latest ticket information, please check this page.

*Please note that program content may change due to inevitable reasons.
Profile
Decibel New Music Ensemble
Based in Western Australia, Decibel are world leaders in the integration of acoustic instruments and electronics, the interpretation of graphic notations and pioneering digital score formats for composition and performance. Decibel have commissioned over 60 new works since their foundation in 2009, have toured extensively, and released five albums to date. The ensemble has developed and commercialised the Decibel ScorePlayer iPad app, a score reading device incorporating mobile score formats and networked coordination performance environments that is sold worldwide. http://www.decibelnewmusic.com
Members of the Ensemble
Cat Hope (Flute, Artistic director)
Lindsay Vickery (Reeds, Programming)
Aaron Wyatt (Viola, Programming)
Stuart James (Percussion, Programming)
Tristen Parr (Violoncello)
Laura Boynes (Dancer)
Haruka Hirayama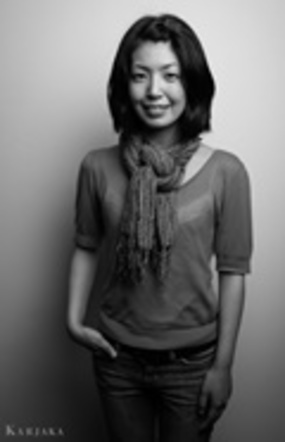 Haruka Hirayama is a composer and a performer from Niigata prefecture. She studied composition and computer music at Kunitachi College of Music, and she completed her undergraduate and Master's degrees there. Recently she was also awarded Ph.D in Music (Electroacoustic Composition) from Manchester University, and is a researcher at Tokyo Denki University.
Her compositions contain interactive computer music as main, focusing on instruments and live electronics, and her works have been awarded the Residence Prize at the 32nd International Competition of Electroacoustic Music and Sonic Art (IMEB/Bourges, France) in 2005, and the Pauline Oliveros Prize at the Search for New Music by Women Composers Competition (IAWM/US) in 2012. Also many works have been performed at international festivals as well as conferences worldwide. Recently she has been collaborating with performers such as the Decibel and Goska Isphording (harpsichord, Holland) and other artists.
As a researcher she has been developing interactive systems for music production, exploring alternative methods for creating interactive pieces as well as performing manners of interactive works. She has recently committed to collaboration projects such as Brainwaves and Music, led by Prof. Yokoyama of Meisei University, and Synesthesia Virtual Reality: Rez Synesthesia Suit, led by the project team of Keio Media Design.
http://www.harukahirayama.com
(Photo: Karjaka)
Alexander Sigman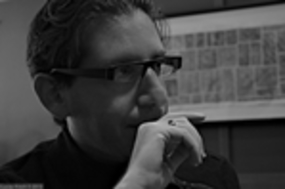 Alexander Sigman's award-winning instrumental, electroacoustic, multimedia, and installation works have been featured on major international festivals, exhibitions, institutions, and venues across Europe, Asia, Australia, and the US. In June 2007, Sigman was Composer-in-Residence at the Musiques Démesurées festival in Clermont-Ferrand, France. Subsequently, he was awarded residency fellowships by the Akademie Schloss Solitude (Stuttgart, Germany), the Djerassi Foundation, the Paul Dresher Ensemble Artists Residency Center, and Gullkistan (Laugarvatn, Iceland). In 2013-2014, he undertook a musical research residency at IRCAM. He is currently Associate Professor and Chair of the Music program at the International College of Liberal Arts (iCLA) of Yamanashi Gakuin University in Kofu, Japan.
http://lxsigman.com
Tomoko Nakai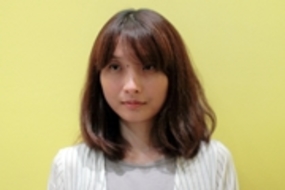 Keitaro Takahashi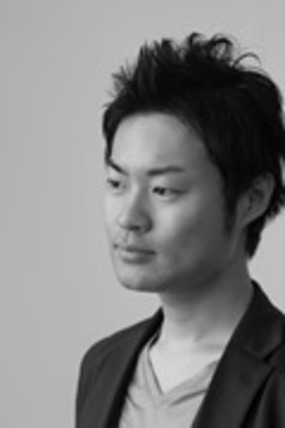 Lindsay Vickery (Decibel New Music Ensemble)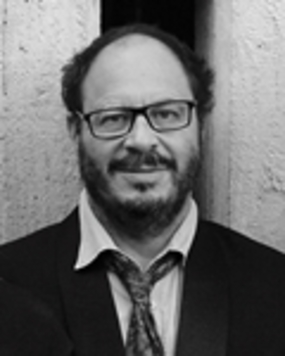 Composer, researcher and performer Lindsay Vickery has created over 150 works for acoustic and electronic instruments in interactive-electronic, improvised or fully notated settings, ranging from solo pieces to opera. He was a founder member of Western Australian and International New Music groups Decibel, SQUINT, HEDKIKR and Magnetic Pig. His current compositional preoccupations include the relationship between modes of presentation of the musical score and musical structure, between electronic/acoustic, composed/interactive and interpretative/improvisational approaches. His work on methods of coordinating live performers and electronics has been at the leading edge of international developments for the past five years. He is coordinator of Composition and Music Technology at the Western Australian Academy of Performing Arts at Edith Cowan University.
http://www.lindsayvickery.com
Cat Hope (Decibel New Music Ensemble)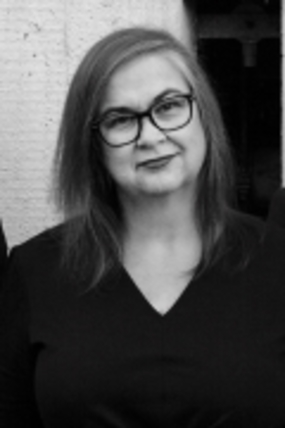 Cat Hope is a Western Australian researcher, composer, performer, songwriter and noise artist. She is a flautist and experimental bassist who plays as a soloist and as part of other groups. She is the director of and performer in Decibel: a group focused on Australian repertoire, the nexus of electronic and acoustic instruments and graphic score realisations. In 2011 and 2014 Cat won the APRA|AMC Award for Excellence in Experimental Music, and for 2014 she was resident at the Peggy Glanville Hicks composers house, and has recently completed Civitella Ranieri and Churchill Fellowships. She is an academic at the Western Australian Academy of Performing Arts at Edith Cowan University.
Satoko Kawamura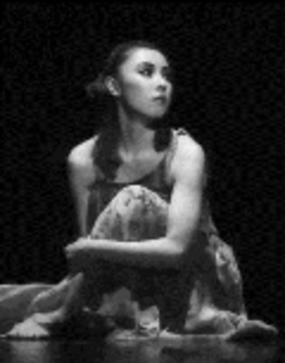 Dancer
Darren Moore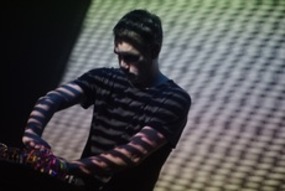 Born in Scotland, raised in Australia and based in Tokyo, Darren Moore (b. 1974) is a drummer and electronic musician who considers creative improvisation as central to his artistic practice. Darren has extensive experience playing jazz and commercial music styles as well as electronic, experimental and improvised music styles. Darren has performed extensively in Australia, South-East Asia, Japan and Europe. Darren moved to Tokyo in mid-2015 after living in Singapore for 9 years where he taught music at Lasalle College of the Arts. Since arriving in Tokyo in mid-2015, he has been active playing with many of the Tokyo scene's more adventurous musicians, quickly established himself as an exciting new voice on the Tokyo music scene.
Hiroki Tashiro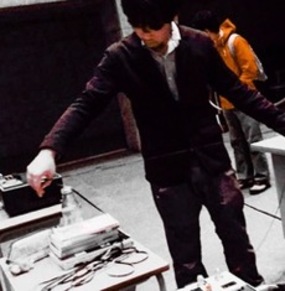 Born in 1995 in Kobe, Japan.He studies the electroacoutic composition with Tomonari Higaki and Kazuya Ishigami, the acoustic technique with Yasushi Utsunomiya at Osaka University of Arts. Composes the electroacoustic music with modular synths and analog media. His performances : Audio Art Circus(2014,15), Electroacoutic Music Festival in autumn(2016) at Osaka University of Arts and Contemporary Computer Music Concert 2016 and more.
Mitsuaki Matsumoto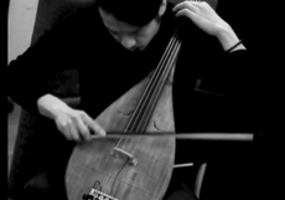 "audio-visualist"/sound performer/ Mitsuaki started his carrier in experimental music as Audio-Visualist after studying in France. He is based in Kagoshima city, where he runs a concert series called "croisements". He collaborates often with the choreographers.
Kouhei Harada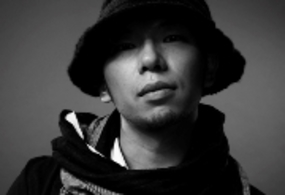 rogressive sound artist, musician, installation and performance artist.
The composition is based on the philosophical thoughts of post-modernism Kouhei researched in university. These are multi-type works, tracks, sound installations, performances, videos, etc.
The focus is the space between 0 and 1, analog and digital, human and human, micro and macro, and the bug/ glitch between suggestion of things and action of human, etc. And makes everything of works and learned every technics for works, sound making, composition, audio engineering, video processing, mapped projection technic, application programming, sensor device programming, self-made speaker craft technic, and organizing events. This independent creativity influenced many domestic and international artists, and connected different scenes, and so Kouhei is also doing the agent for international artists who comes to Japan for their performances. Kouhei has ever arranged tours for many artists from Australia, France, Italy, Spain, Switzerland, USA, etc, by no profit no reward, doing just for the cultural exchange between each arts.
http://www.kouheiharada.com
Cooperation
Western Australian Department of Culture and the Arts Edith Cowan Unviversity, MA Lab, MITOMO Co., Ltd.




This project is supported by the State Government through the Department of Culture and the Arts.