TOP >
Archives >
Dunscombe/Golinski/Hamann Trio + Harada/Inoue/Ogawa "Cartography Event: Resonance/Decay"
OPEN SITE
Dunscombe/Golinski/Hamann Trio + Harada/Inoue/Ogawa "Cartography Event: Resonance/Decay"
TOKYO EXPERIMENTAL FESTIVAL Vol.8 ― TEF Performance *Open Program
Concert
Information
| | |
| --- | --- |
| Title | Dunscombe/Golinski/Hamann Trio + Harada/Inoue/Ogawa "Cartography Event: Resonance/Decay" |
| Date | 2013.12.5(Thu) - 2013.12.8(Sun) |
| Admission | 1,200 yen *Reservation required |
| Organize | Tokyo Metropolitan Foundation for History and Culture, Tokyo Wonder Site |
| Support | Goethe-Institut Tokyo, Polish Institute Tokyo |
| Venue | TWS Shibuya |
An artwork that exists between the categories of "performance" and "installation," this work is comprised of two parts: "Cartography Event" and "Resonance/Decay."Cartography Event maps and articulates the performance space. It is a defining acoustic event, of one-hour duration, which will take the form of a "performed installation." Resonance/Decay examines the emotional, cultural, and physical resonances that remain after a defining acoustic event has occurred. A recording of Cartography Event is re-circulated through the performance space for three days following the initial performance, undergoing digital signal processing with each iteration.


Ticket Information
Installation
*No reservation, Free admission
December 6 (Fri) 13:00-19:00
December 7(Sat) 11:00-18:30
December 8(Sun) 11:00-17:30

Please note that closing hour is different for each opening day.
Performance
*Finished
December 5 (Thu), 2013| 19:30-
* Door opens 30 minutes before the performance starts.

[Booking Closed]
Day of perfomance tickets will be available from 19:00.

Please visit reception desk and wait in a que until 5 minutes before peformance starts.


Booking
Booking for TEF Performance is accepted by E-mail and Fax. Please inform us of your name, phone number, date/ time/ name of the performance, and number of tickets with the caption "Booking for TEF performance" in the subject line.
E-mail: tef2013@tokyo-ws.org
Fax: +81-(0)3-5766-3742
*Booking of each performance will be closed by 17:00 on the day before the performance or as soon as the seats are fully reserved.
*Payment should be made at the venue on the day of performance.


Profile
An international collaboration involving artists from 3 different countries, and a wide range of disciplines.
Samuel Dunscombe (Australia/USA), a clarinettist, sound artist, and audio engineer, is joined by long-time collaborators cellist Judith Hamann (Australia/USA), and percussionist/audio-engineer Chris Golinski (USA). Together, this trio will collaborate with three Japanese artists: Harada Kouhei (MaxMSP programmer, Guitar), Inoue Miyuki (vocalist and performance artist), and Ogawa Michiko (clarinettist). This project will merge the fields of contemporary classical music, free-improvisation, and sound art installation.
Samuel Dunscombe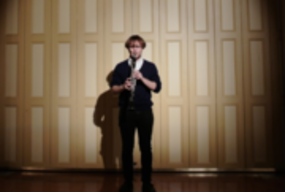 (Australia/USA) : Composer/Clarinet/Electronics
Originally trained as a contemporary classical clarinettist, Samuel Dunscombe is an experienced audio engineer, sound artist, and programmer for live digital audio signal processing. Samuel's work has been presented at festivals and concert series across Australia, North America, Japan and Europe. He has shown installation work in Australia and North America. Samuel has worked with a wide range of composers and musicians, include Satoko Fuji, Francisco López, Liza Lim, Anthony Pateras, and Ana-Maria Avram, to name but a few. He is currently a doctoral candidate at the University of California (San Diego).

Chris Golinski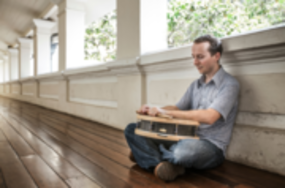 (USA): Percussion
Chris Golinski is a percussionist, composer, and improviser based in San Diego, California. His musical interests range from free improvisation to contemporary classical and experimental rock, and his music seeks to bridge the gap between the different stylistic influences he has absorbed. As a performer, he has worked in a wide variety of settings, including premiering works for composers Christian Wolff, Julia Wolfe, and Peter Garland, performing with the San Francisco Contemporary Music Players and the Eclipse String Quartet, and playing in improvising ensembles with Fred Frith, Mat Maneri, and Karl Berger.

Judith Hamann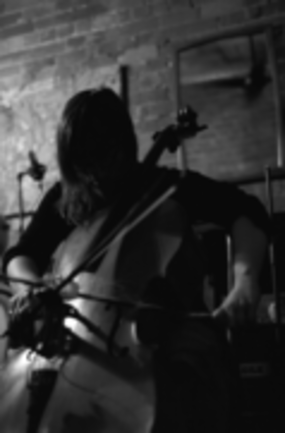 (Australia/USA) : Cello
Judith Hamann is a Melbourne/San Diego based musician whose main instrument is violoncello. Her performance practice stretches across various genres encompassing elements of improvised, art, experimental and popular music. Judith has performed with artists including Jon Rose, Oren Ambarchi, Charles Curtis, ELISION, Not Yet It's Difficult, JOLT Arts, Decibel and Soundstream as well as being a founding member of Golden Fur. She has performed widely internationally and nationally with major festivals including Tectonics (Glasgow), the Melbourne International Arts Festival, The Now Now (Sydney), Dark Mona (Hobart), Extremities Japanese Australian festival (Tokyo), Ausland Summer Festival (Berlin) and Liquid Architecture.

Miyuki Inoue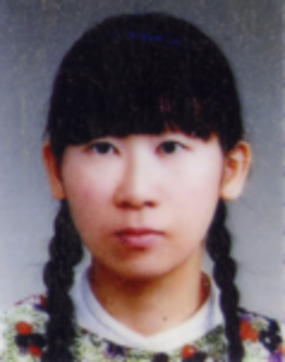 (Japan) : Voice/Design
Miyuki Inoue is a Japan-based visual artist and vocal performer. She holds a masters degree from the University of Tsukuba, with a thesis title: Performance without Viewers: Artistic Expression Sublimated from Action. Miyuki has recently completed artist residencies at the Nordic Artist Centre in Dale, Norway (2013), and Ricklundgården in Såxnas, Sweden (2010). Miyuki's vocal style is highly mimetic, working in response to environmental acoustic phenomenon such as the stridulation of insects, and often incorporating field recordings into her works.

Kouhei Harada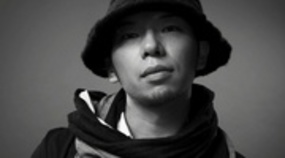 (Japan) : Guitar
Kouhei studied philosophy and anthropology in Tamagawa University. There, he was influenced by post-modernism thoughts and began pursuing experimental music performance as a way to explore his influences further. Shortly, he formed the experimental unit "SAWADA + HARADA" with Morihide Sawada (ex. Marble Sheep, Yura-Yura Teikoku). They were invited to "Avant-Garde Festival 2007" by German legendary band "FAUST", and played as the closing act of this 3-day long festival. Kouhei is a highly experienced computer programmer and audio engineer.

Michiko Ogawa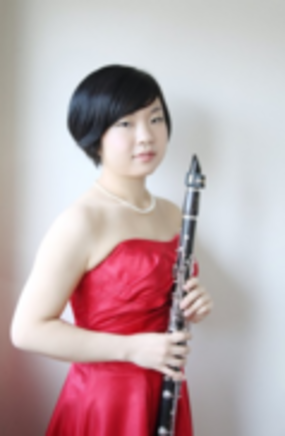 (Japan) : Clarinet
Michiko Ogawa is a Tokyo-based clarinettist. She holds degrees from the Hochschule für Musik in Freiburg, Germany, and from Toho-Gakuen University. Originally trained as a classical clarinettist, Michiko has strong skills in the areas of extended technique playing, and free improvisation. Michiko regularly performs a wide variety of music around Japan, from canonical 18th/19th century masterpieces by Mozart, Schumann etc, to modern works by composers such as Ichiyanagi Toshi, Elliot Carter, and Jo Kondo, and everything in between.