Open Studio
OPEN STUDIO 2010/November
GUEST TALK: Kaoru Ikeya(Film Director)|ARTIST TALK: JacobTV(Composer)
Residence
Information
Title
OPEN STUDIO 2010/November
GUEST TALK: Kaoru Ikeya(Film Director)|ARTIST TALK: JacobTV(Composer)
Date

2010.11.28(Sun)
Time

11:00 - 18:00
Admission

Free (With Japanese-English Interpretation)
Organize

Tokyo Metropolitan Foundation for History and Culture, Tokyo Wonder Site
Venue

TWS Aoyama:Creator-in-Residence
Artist

Exchange Residency Program (Invitation)
Daniel Jacoby(Visual Art/ Spain)
Karl Tuikkanen(Visual Art/ Sweden)

Local Creator Residence Program
Yuko Kamei (Visual Art / Japan)
mamoru (Sound Art / Japan)
Motoyuki Shitamichi (Visual Art / Japan)
Yuichiro Tamura (Visual Art / Japan)
TWS Aoyama: Creator-in-Residence organises monthly public program, "OPEN STUDIO" which is for the public to see the creative processes of residing artists, to communicate and to exchange ideas about their works. In each studio, the artists present the progress of their works or research in various ways.
In the OPEN STUDIO of this month, Kaoru Ikeya(Film Director) will give a talk about "Portraying Human" and his film "Daughter from Yan'an" will be screening. In addition, Dutch 'avant pop' composer JacobTV will give Artist Talk. Please don't miss this precious opportunity!


Schedule
11:00 - 18:00 OPEN STUDIO
13:00 - 15:00 Screening "Daughter from Yan'an"
15:00 - 16:30 GUEST TALK "Portraying Human"
        Guest: Kaoru Ikeya(Film Director)
18:15 - 20:00 ARTIST TALK
     Guest: JacobTV(Composer)



Profile
Kaoru Ikeya(Film Director)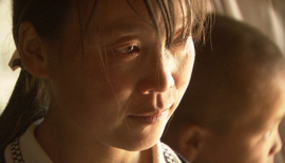 Kaoru Ikeya is an internationally awarded documentary director and the best known for his distinguished works on China such as Daughter from Yan'an ( Best Documentary from Karlovy Vary International Film Festival, Silver Hugo from Chicago International Film Festival, Best Documentary from Pennsylvania Film Festival in 2002) and Yan'an: Yellow Soil and the New Reality (Golden Nymph from the Monte Carlo International TV Festival in 1994).
JacobTV(Composer)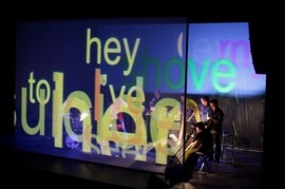 Dutch 'avant pop' composer JacobTV (Jacob Ter Veldhuis, 1951) started as a rock musician, then studied composition and electronic music and was awarded the Composition Prize of the Netherlands in 1980. He is now one of the most performed European composers, writing an emotionally direct kind of music,in which his classical side is a lush combination of post minimalism and romanticism, and while he was working on integrating rock, jazz, and pop culture into his music from one side, he was turning away from high modernism on the other. JacobTV was performed by The Royal Concertgebouw Orchestra, the Tokyo City Philharmonic, the Rotterdam Philharmonic, the Russian State Academy, the Dusseldorf Symfoniker, the Metropole Orchestra, and by soloists such as Branford Marsalis, James Galway, Evelyn Glennie, Ronald Brautigam, Arno Bornkamp, and ensembles like Het Nederlands Kamerkoor, Ethel, Fulcrumpoint, E.A.R. Unit, Aurelia-, Prism- and New Century Quartet, Safri Duo, Calefax, Amsterdam Sinfonietta, and several other.


[Jacob TV / LIVE INFORMATION]
2010.12.1 (wed.) at VACANT
OPEN 18:30 / START 19:00
adv 2,500 yen + 1d / door 3,000 yen + 1d

Participating Creator
Daniel JACOBY
Yuko KAMEI
mamoru
SHITAMICHI Motoyuki
TAMURA Yuichiro
Karl TUIKKANEN