Open Air Jam (Hosted By HARVEST)
KUNST- AKTION! fur die Stadt BERLIN - TOKYO
Date: November 12 (Sat) 12:00 - 20:00
Venue: Yoyogi Park Outside atage and event space
Entrance: Free

12:00~19:30:ARTIST LIVE ZONE
Dance Floor and Skateboarding ramp will appear in Yoyogi Park!
Venue: Yoyogi Park Outside atage and event space
Performer:
BAKA de GUESS? (Bonsai Record), BEELOW (BEATBOX/BERLIN), CAIL DE LA BISTA, CANDLE (MARY JOY), COE-LA-CANTH (Osaka), Cypress Ueno & Robert Yoshino (ZZ PRODUCTION ), DMR(Da.Me.Records), DOSMOCCOS, Flying Steps, GAGLE, JUSWANNA, Kerberos (Taika,SharLee & Hibiki Sakurai / BEAT BOX), KOCHITOLA HAGURETIC EMCEE'S, MSC(LIBRA Record), Origami (Temple ATS), Q-ILL, RUDEE KIZZ, SCARS (BIG AKI THUG,SEEDA,bay4k,etc), SD JUNKSTA (SDP), SEEDA, Shigechiyo, SHINGO☆Nishinari (LIBRA Record), SHINNOSK8 (BOORIES/KEMURItatsu), STERUSS (ZZ PRODUCTION ), THINK TANK, VOLCANO POSSE, WAQWADOM, Yamajin da Sportsman(ex:LoopJunktion), ZEN LA ROCK (ALL NUDE inc)


HIPHOP Executive Council "ZONE"
Chu PX (JAPAN), DJ Hunee (BERLIN), DJ QUIETSTORM(JAPAN), DJ YAS、DJ NOBU(FUTURE TERROR/JAPAN) & TONAN (Rokkasen / JAPAN), URC
SOUND SYSTEM & Mo'SOUND SYSTEM BY URC SOUND SYSTEM

※ ZONE is the legendary block party which was held in Yoyogi Park in 1995-1997.
The members who held that party are now the most popular artists on Japanese HIPHOP scene.


B-BOY BATTLE ZONE
Produce: SYAN
Flying Steps, Bee Low, Hunee
SOUND SYSTEM BY URC SOUND SYSTEM


SKATEBOARD ZONE ~mini RAMP SESSION~
PRODUCE:OWN crew (DISKAH,DEM,ZYS,YUTA & OWN FAMILY)


GRAFFITI "Experience" WORKSHOP ZONE
Setting up paint space by visitors.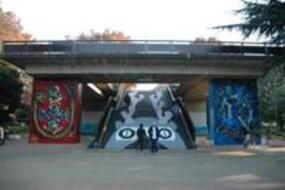 Street Painting at Yoyogi Park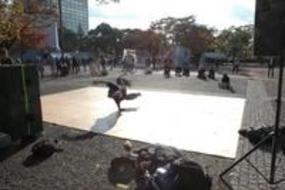 B-BOY BATTLE ZONE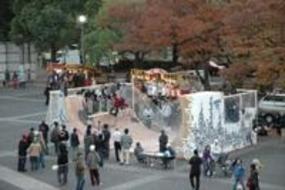 SKATEBOARDZONE
~mini RAMP SESSION~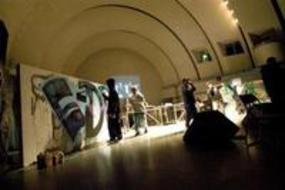 GRAFFITI WORKSHOP ZONE